Our Location
The laboratory's proximity to Cape Hatteras places it near the associated zoogeographic transition zone between the northeast and southeast US continental shelf large marine ecosystems, as well as the Gulf Stream, which in turn corresponds with increased diversity of marine species.  Many fish species occurring in NC waters are estuarine-dependent coastal migratory species from northern and southern biogeographic provinces, taking advantage of NC estuaries, the second largest estuary system in the continental United States. Coastally, Cape Hatteras is the closest point of land to the Gulf Stream along the mid-Atlantic coast, concentrating pelagic fauna relatively close to shore. Offshore hard-bottom communities harbor a diversity and size of snapper and grouper species rivaling those of reefs in warmer water regions to the south.  Of the seven sea turtle species recognized worldwide, North Carolina provides foraging, overwintering, reproductive, and/or migratory habitat for four of these, with a fifth occurring as an occasional visitor. The biodiversity of marine mammals, 34 species from nine families, is higher than reported for other regions and ranges from tropical delphinids to pagophilic seals, estuarine resident bottlenose dolphins to migratory humpback and right whales.
We are co-located at the NOAA Beaufort Lab with the National Centers for Coastal Ocean Science in NOAA's National Ocean Service and with the North Carolina Coastal Reserve in North Carolina's Department of Environmental Quality.  
What We Do
The NOAA Southeast Fisheries Science Center (SEFSC) Beaufort Lab performs research, monitoring, and population assessments to support fisheries and protected species management.  Our ~ 50-person staff includes both federal employees and contractors, most of whom are located at the laboratory in Beaufort, North Carolina. We also have headboat port agents and menhaden samplers located from Reedville, Virginia, to the Florida panhandle. In addition, we house staff from SEFSC's Pascagoula Lab and from the NOAA Fisheries' Southeast Regional Office.
Fisheries Ecosystems
The Fisheries Ecosystems Branch performs data collection and research focused within the Southeast U.S. Continental Shelf Large Marine Ecosystem in support of sustainable fisheries management.  There are three main groups within the Branch:
Southeast Fishery Independent Survey (SEFIS)
SEFIS is a fishery-independent monitoring and research program targeting reef fish in southeast U.S. continental shelf waters, with a focus of supporting reef fish stock assessments. Initiated in 2010, SEFIS works cooperatively with the long-term and ongoing Marine Resources Monitoring, Assessment, and Prediction (MARMAP) sampling program to:
Provide fishery-independent data to support reef fish stock assessments.

Perform reef fish ecology research, including trap saturation, fish tracking, and behavioral studies. 
Southeast Region Headboat Survey (SRHS)
The SRHS is a fishery-dependent data collection program focused on the headboat fisheries in the southeastern US Atlantic and Gulf of Mexico, with resulting data used to support stock assessments and annual quota monitoring. Headboats are vessels with a capacity for carrying seven or more recreational passengers that charge passengers "by the head" to fish. Data collection includes trip reports submitted by headboat vessel personnel (including information on species-specific catch, discards and effort) and dockside sampling by program staff  to collect data on fish lengths, ages, weights, and sex.
Fisheries Biology and Ecology
The Fisheries Biology and Ecology group focuses on a wide-range of research topics, including Life-history patterns, Habitat restoration ecology, Reef fish spawning aggregations, Reef fish reproductive ecology, Temperate hardbottom community ecology, Invasive species impacts, Assessing the utility of fishery-independent survey video data for assessing patterns in abundance and distribution of sharks, and Predator-prey relationships. The Group also leads or contributes to climate- and ecosystem-related activities, such as the ongoing development of a South Atlantic Climate Vulnerability Assessment and a South Atlantic Ecosystem Status Report.
Protected Resources
Research conducted by the Protected Resources Branch is governed largely by mandates in the Marine Mammal Protection Act and the Endangered Species Act. Research in our lab focuses on how marine mammals and sea turtles use the coastal ecosystems and how human activities affect these animals. Although our primary geographic focus is in the waters along the U.S. mid-Atlantic coast, we are involved in national and international projects, with research conducted collaboratively with federal, state, academic, and other partners.
Marine Mammals
Our work focuses primarily on bottlenose dolphins, the most common marine mammal in the nearshore (coastal and estuarine) waters of North Carolina and along the Atlantic coast.  Research areas include abundance estimation, stock structure, life history, and ecology. We provide information to the Bottlenose Dolphin Take Reduction Team to help reduce bycatch the Bottlenose Dolphin and assist with preparation of Stock Assessment Reports.
Sea Turtles
Our work focuses on facilitating management and conservation of threatened and endangered sea turtle populations by conducting collaborative research to characterize abundance, species and stock composition, population sex ratios, size-at-age and growth patterns, health, movements, habitat use, and foraging ecology. Long-term data for individuals and populations are collected not only through direct measurement, sampling, and tagging of sea turtles caught in North Carolina waters, but also through morphological and chemical analyses of growth rings in the bones of stranded, dead turtles throughout the coastal US and worldwide. Our studies primarily involve the following species:
Sustainable Fisheries
The Sustainable Fisheries Branch conducts research to determine the distribution and abundance of living marine resources managed under the Magnuson-Stevens Fishery Conservation and Management Act (MSA). Our scientists collect and analyze fishery-dependent and fishery-independent data to:
Produce catch, effort, and life-history information.

Estimate the current status of fishery stocks, using computerized mathematical models called stock assessments.

Present stock assessment results to fishery management organizations.

Provide advice to managers about possible outcomes of implementing fishery management regulations.
Stock Assessment
Our work focuses on fish stock assessment and related analyses in support of fisheries management. We conduct stock assessments for:
More specifically, our stock assessments focus on:
Snapper-grouper and coastal pelagic fish species under South Atlantic Fisheries Management Council's jurisdiction and completed through the Southeast Data, Assessment and Review (SEDAR) process.

Atlantic menhaden, managed by the Atlantic States Commission.

Gulf menhaden, managed by the Gulf States Commission.
Our research focuses on population dynamics and modeling methods, simulation analyses, and statistical techniques in advancing our understanding of living marine resources.
Menhaden
Our work focuses on monitoring and sampling the commercial fisheries for Atlantic and Gulf menhaden, which has been conducted here in Beaufort for more than 60 years. Data collection includes captain's daily fishing reports and biological samples from purse seine catches of menhaden, which provide information on fish length, age, and weight. Our facility monitors the commercial catches of menhaden in Chesapeake Bay, which is currently operating under a quota or cap. Much of the data we collect is incorporated into stock assessment models we developed for menhaden. 
Fish Life History
Knowledge of species-specific life history patterns is critical to effective management. Ongoing research focuses on topics such as length-age relationships, spatiotemporal trends in age and growth patterns, and age validation studies. The Life History staff assesses the age and size composition of both reef and pelagic fish species in support of the Southeast Data, Assessment and Review (SEDAR) process and other ecosystem research projects. Processing and analytical methods are closely coordinated with other life history groups in the southeast. Researchers in this unit lead and participate in SEDAR Data Workshops as part of the stock assessment process.
More Information
Contact Us
---
Our Leadership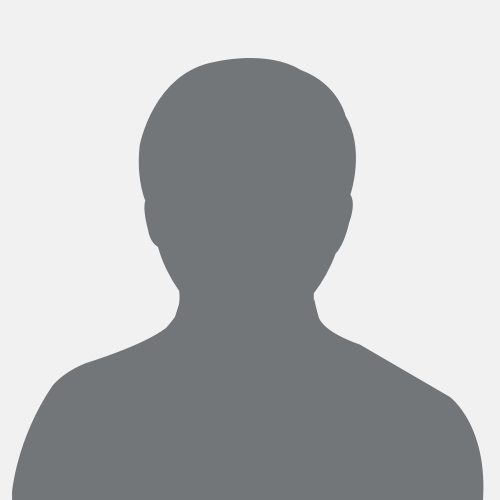 Theresa L. Goedeke, Ph.D.
Dr. Goedeke has held various positions with the agency. During this time she has conducted research on a range of topics including, natural resource use and management, offshore wind energy, endangered species and marine mammal management, climate change, social problems, and science policy.
---
Management Team
Sustainable Fisheries
Erik H. Williams, Ph.D.
---
Our History
The NOAA Beaufort Laboratory was founded in 1899 as part of the United States Fish Commission - it is the second oldest federal marine laboratory.  The site was recognized as important for marine science research as early as the 1850's and the first continuous marine science program was established by John's Hopkins University in 1880, using a building in the town of Beaufort.  The U.S. Fish Commission similarly established the lab in downtown Beaufort until Pivers Island was purchased for $400 in 1901; construction of permanent facilities on the island started later the same year. Until 1999, the laboratory was owned by the U.S. Fish Commission and its successor agencies (Bureau of Commercial Fisheries, National Marine Fisheries Service).  In 1999, the facility was transferred to NOAA's National Ocean Service.