About the Species
Sablefish are a deepwater species native to the Pacific Northwest. They are a tasty source of protein, rich in omega-3 fatty acids, and fetch a high price in local markets. The United States currently does not produce farmed sablefish commercially. However, with the species popularity and prized taste there is a growing interest in commercial farming.

Environmental Impact
Federal and state regulations and monitoring requirements ensure that sablefish farming (as practiced in the United States) has minimal impact on the environment.

Feeds
Farmed sablefish are incredibly efficient at converting feed to edible protein. Alternative feeds have been developed to reduce reliance on fish meal and fish oil from forage fish.

Farming Methods
Sablefish are spawned and raised in land-based hatcheries until large enough for transfer to net pens.

Human Health
Sablefish are rich in omega-3 fatty acids. Antibiotic use is strictly limited in the United States and is prescribed only on a case-by-case basis by an on-site veterinarian.
Appearance
Sablefish look much like cod. They are often referred to as black cod, even though they are not actually part of the cod family.
Biology
Females can grow more than 3 feet in length.
Females are able to reproduce at 6 ½ years old and more than 2 feet in length.
Males are able to reproduce at age 5 and 1.9 feet in length.
Female sablefish usually produce between 60,000 and 200,000 eggs.
Sablefish can live to be more than 90 years old.
Fishery Management
Permitting for sablefish aquaculture is governed by federal, state, and local governments.
The federal agencies involved are NOAA, the U.S. Army Corps of Engineers, U.S. Fish & Wildlife Service, U.S. Department of Agriculture, the Environmental Protection Agency, the Food and Drug Administration, the Bureau of Ocean Energy Management, and the Coast Guard.
Sablefish farms must adhere to federal regulations including those in the Magnuson-Stevens Fishery Conservation & Management Act, the Endangered Species Act, the National Environmental Policy Act, the Clean Water Act, and the Marine Mammal Protection Act.
Scientific Classification
Kingdom
Animalia
Phylum
Chordata
Class
Actinopterygii
Order
Scorpaeniformes
Family
Anoplopomatidae
Genus
Anoplopoma
Species
fimbria
Recreational Fishing Regulations
Commercial Fishing Regulations
Subsistence Fishing Regulations
Seafood Facts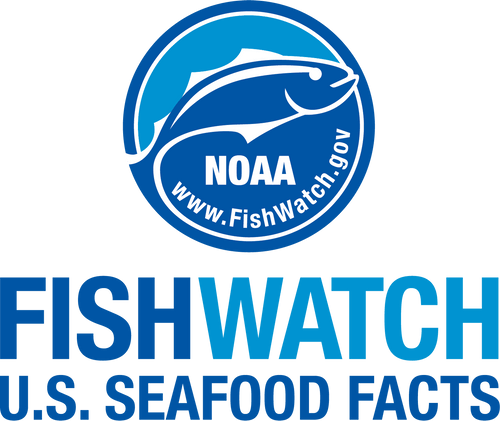 Is Sablefish Sustainable?
U.S. farmed sablefish is a smart seafood choice because it is grown and harvested under U.S. state and federal regulations.


Source
Pilot project in Washington.

Taste
Sablefish have high oil content, making them exceptionally flavorful. They are often called butterfish because of their melt-in-your-mouth, oil-rich meat.

Texture
Soft, velvety texture. Their meat has large, white flakes.

Health Benefits
Very high in long-chain omega-3 fatty acids.
Nutrition Facts
Servings: 1; Serving Weight: 100 g (raw); Calories: 195; Protein: 13.41 g; Total Fat: 15.3 g; Total Saturated Fatty Acids: 3.201 g; Carbohydrate: 0 g; Total Sugars: 0 g; Total Dietary Fiber: 0 g; Cholesterol: 49 mg; Selenium: 36.5 mcg; Sodium: 56 mg
---