Teacher at Sea Program
NOAA's Teacher at Sea Program offers educators a unique opportunity to join NOAA scientists aboard an ocean research vessel as a member of the science team.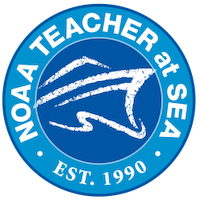 NOAA's Teacher at Sea Program offers educators a unique opportunity to join NOAA scientists aboard an ocean research vessel as a member of the science team. Since 1990, more than 850 teachers have sailed on NOAA surveys monitoring our nation's fisheries, measuring physical and chemical ocean trends, and charting unknown regions of the seafloor.
Participants return to their classrooms with first-hand accounts of what it's like to live and work at sea, illustrated by photos, blogs, and lesson plans. Their personal connections to NOAA's science and stewardship help Teachers at Sea communicate the importance of NOAA's mission to communities across the nation.
---
---
FACT
850 Teachers at Sea
Since 1990, more than 850 educators have sailed as Teachers at Sea on NOAA or NOAA-partnered vessels.
FACT
50 States and 4 Territories
NOAA Teachers at Sea have come from every state, as well as Puerto Rico, Guam, American Samoa, and the District of Columbia.
FACT
118,000 Research Hours
Over the years, NOAA Teachers at Sea have spent a total of nearly 10,000 days at sea, assisting NOAA and NOAA-partnered scientists with more than 118,000 hours of ocean-based research.
FACT
3,200 Science Blog Posts
NOAA Teachers at Sea have written more than 3,200 posts about science at sea for the NOAA Teacher at Sea Blog.
Show me another fact
---
NOAA Teacher at Sea Blog
NOAA Teachers at Sea write blog posts to share their experiences at sea with their students and communities. Check out the NOAA Teacher at Sea Blog to read logs going back to 2003 and search the collection of more than 25,000 photos.
Teacher at Sea Alumni Association
The Teacher at Sea Alumni Association is composed of educators from across the United States who have successfully completed their NOAA Teacher at Sea research cruise. The Association provides valuable networking opportunities and high-quality professional development experiences for these exceptional educational leaders.
---
Meet the NOAA Ship Fleet
NOAA operates a wide assortment of hydrographic survey, oceanographic research and fisheries survey vessels. These vessels are operated by NOAA's Office of Marine and Aviation Operations. Learn how NOAA research and survey ships support safe navigation, commerce, and resource management.
NOAA Education
The NOAA Education Portal combines learning and teaching resources about the ocean and atmosphere. Discover curricula, lesson plans, and real-time data to bring NOAA science into your classroom. Explore opportunities for educators and students of all levels. Apply for competitive funding for education projects.
---
How the Program Works
How Does the Teacher at Sea Program Work?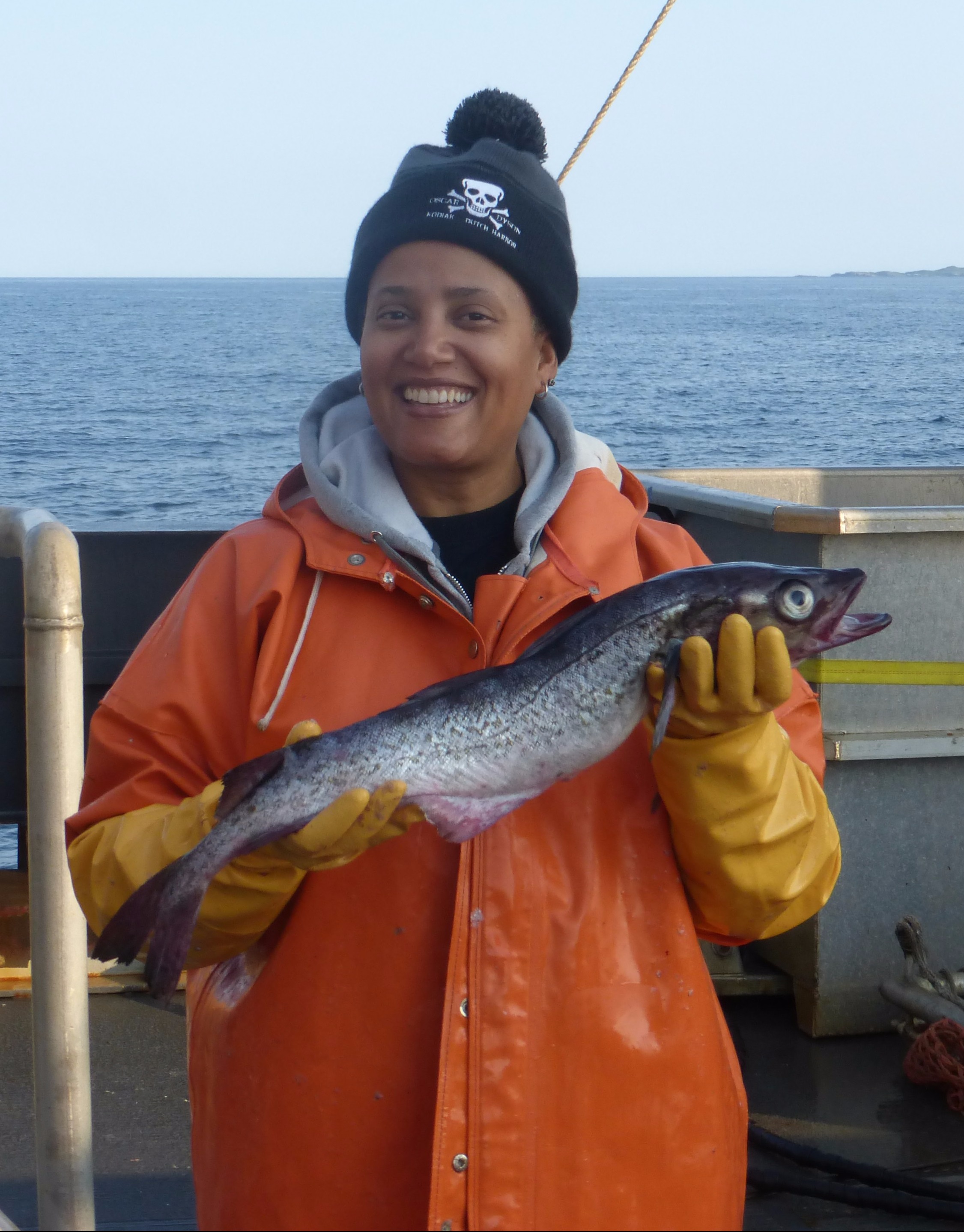 Teachers at Sea sail aboard NOAA, NOAA-contracted, or NOAA-partnered ships conducting ocean-related research projects. Some projects involve the annual or biennial collection of data for long-term observations, while others represent shorter term studies or unique collaborations. The potential projects vary from year to year, depending on NOAA's research schedule and berth availability. However, they generally fall into three main categories:
Fisheries research cruises perform biological and physical surveys to ensure sustainable fisheries and healthy marine habitats

Oceanographic research cruises perform physical science studies to increase our understanding of the world's oceans and climate

Hydrographic survey cruises scan the coastal sea floor to locate submerged obstructions and navigational hazards for the creation and update of the nation's nautical charts
NOAA research cruises typically spend 2–4 weeks at sea between port calls. Teachers at Sea have sailed on survey legs as short as 7 days and as long as 30 days; the average opportunity is 16 days at sea. Teachers at Sea need to plan on additional days for travel to and from the ship and, when necessary, for complying with COVID testing or quarantining protocols. Most Teachers at Sea sail on surveys that align with their summer vacation, but educators with wider availability may sail as early as March or as late as October.
Teachers at Sea are not able to select which research cruise they join. Instead, the Teacher at Sea Program weighs participants' availability and research preferences against NOAA research cruise projects and schedules to determine the best matches.
NOAA's Teacher at Sea Program is funded by the U.S. federal government. There is no fee to participate. Our program covers the travel costs for Teachers at Sea to and from their research cruises (including transportation, lodging, meals, and incidental expenses). Participants' airfare is purchased directly by the program. All other expenses are reimbursed to the participants after travel ends.
What Do Teachers Do at Sea?
Teachers at Sea are considered members of the science crew. On board, they work at the instruction of the Chief Scientist, and, like all crewmembers, follow the command of the ship's Commanding Officer or Captain. Depending on the nature of the research work, the Chief Scientist may assign the teacher to a regular 12-hour shift (including, potentially, overnight work. Ship and science operations happen 24/7.)
Specific activities at sea will differ by research mission. At the direction of the Chief Scientist, participants may assist in:
Deploying equipment

Baiting and setting traps or longlines

Handling fish and other marine organisms

Sorting, measuring, dissecting organisms

Recording data

Cleaning equipment

Monitoring video feeds

Sailing on smaller craft deployed from the main ship

Using computer programs
Participants on all missions will also participate in safety drills.
To get a better picture of these activities, check out blog posts from previous Teachers at Sea. Highlights include: 
What Are the Results?
External evaluations of NOAA's Teacher at Sea Program and the NOAA Teacher at Sea Alumni Association have found that, working together, the programs make "a tremendous impact locally, regionally, and nationally on science education teaching and learning and dissemination of NOAA-related science and resources." 
How to Apply
ANNOUNCEMENT: The online application for NOAA Teacher at Sea Program's 2024 Field Season will be available via a link on this website throughout the month of November, starting November 1. All application materials are due at 5:00 pm PT on November 30, 2023. A PDF preview of our application questions (PDF, 11 pages) is available now.
Who May Apply to be a Teacher at Sea?
Eligible applicants must be:
U.S. citizens or lawful permanent residents
Full-time educators, formal or informal, of any grade level and subject
Employed currently
Planning to be employed in the same or similar capacity next year
Willing to fill out a health questionnaire and meet NOAA's latest COVID-19 vaccination requirements
Competitive applicants must also be:
Effective communicators
Flexible, resilient, and able to follow orders
Excited to share NOAA science with their students
To reach the broadest possible audience, NOAA's Teacher at Sea Program accepts applications from educators of all grade levels and a variety of informal settings. These include pre-K-12 teachers; college or university instructors; museum, zoo, or aquarium educators; and teachers of adult education. Unfortunately, we cannot accept applications from part-time, substitute, or pre-service teachers, teaching assistants, or school administrators.
Applicants should have an exceptional ability to communicate complicated information and a particular interest in NOAA science. However, they do not need to be science teachers. Creative and interdisciplinary approaches can connect NOAA's work to a wide range of subjects. Past Teachers at Sea have taught math, literature, history, social studies, art, and music in addition to science.
Image
How Do I Apply?
NOAA's Teacher at Sea Program uses an online application that is open during a 30-day application window in the fall. One month in advance, we share a preview application to help interested applicants prepare. Once it is time to apply, applicants can create accounts in the online application and fill in the requested information and essay responses.
Applicants must also use our online application to request two recommendations, one from a supervisor and one from a colleague. The application will send emails directly to the provided contacts that contain requests for recommendations and instructions for submitting them.
When May I Apply?
Generally, we accept applications in late fall and notify selected finalists in early spring. Here is a typical timeline for Teacher at Sea Program operations:
October - Preview application (PDF, 11 pages) available online
November - Applications (and recommendations) accepted through the Teacher at Sea Program online application
December - First round of review
January - Second round of review and selection of finalists
February - Notification of finalists
February to March - Medical clearance of finalists
March to May - Placement of cleared finalists ("participants") on NOAA research surveys
March to September - Teachers at Sea sail on NOAA research surveys
September to October - Returned Teachers at Sea meet virtually with the Teacher at Sea Alumni Association Manager to discuss sailing experience and remaining program expectations
What to Expect
What is Required of Teachers at Sea?
Participants in NOAA's Teacher at Sea Program must possess the following characteristics, which we refer to as the Three "F's": Flexibility, Fortitude, and the ability to Follow Orders. 
Flexibility
Participating in NOAA's Teacher at Sea Program requires the ability to cope with uncertainty and change. Flexibility is crucial throughout the placement process, travel to the ship, and the experience of living and working at sea.
The cruise types, research topics, geographic locations, cruise lengths, and sailing schedules available to Teachers at Sea differ from year to year. We invite applicants to express their preferences in the application, but many factors constrain whether we are able to accommodate those preferences. Further, cruise schedules are subject to change throughout the season. Sailing plans are vulnerable to disruptions from weather, COVID cases, and mechanical, staffing, or funding issues. In the event of cruise cancellation, efforts will be made to reschedule the participant for a later mission, including possible postponement to the following field season. However, participation in NOAA's Teacher at Sea Program is not guaranteed.
Traveling to and from the ship, Teachers at Sea may encounter flight delays or cancellations, luggage delays, or challenges with ground transportation. Changes to the cruise schedule often require last-minute revisions to travel plans. Teachers scheduled to embark from remote ports in Alaska or the Pacific Islands should be especially prepared for challenging travel.
Once a cruise embarks, flexibility is key to living and working at sea. Teachers at Sea must be able to handle variation in shift assignments and work loads, as well as sleeping and eating arrangements. (NOAA ships do their best to accommodate dietary restrictions, but planning ahead is advised.) Internet connections, and thus the ability to communicate easily with people on shore, are unreliable.
Fortitude
Life on a research vessel can be challenging, and Teachers at Sea must have physical and emotional fortitude. Members of the science crew (including the Teacher at Sea) are expected to work 12-hour days. Because ship time is limited and resource-intensive, work on a research vessel happens around the clock, 7 days per week. Participants may be assigned to work night shifts.
A certain level of physical function is necessary for living and working on a ship, participating in safety drills, and responding to emergencies.  For example, participants must be able to stand on steel decks for hours at a time and walk on slippery or uneven surfaces. They must be able to climb stairs and ladders and carry at least 15 pounds. Everything that happens on a ship, from working to eating to exercising to typing, happens while the ship is rocking back and forth in varying ocean conditions.
Fisheries surveys in particular require physical adeptness and endurance. Participants on a fisheries survey may be expected to help deploy and retrieve traps, empty nets, set and haul in longlines, sort fish, and clean equipment. Working with fish is messy, dirty, and odorous.
The Ability to Follow Orders
Every person working on a government vessel is under the command of the ship's Commanding Officer. In order to maintain safety and structure, those who board NOAA or NOAA-partnered ships must be willing to follow the orders of the Commanding Officer (or Captain).
Teachers at Sea are also considered members of the science party. They are expected to take part in the tasks assigned by the Chief Scientist.
What are the Teacher's Responsibilities?
Teachers at Sea must fulfill several program requirements prior to, during, and after their cruises. 
Major requirements include:
​​​​

Completing an online training course

Drafting 3–4 blog posts per week while at sea or upon return

Creating and submitting one lesson plan related to the science of the research mission

Creating and submitting one lesson plan, activity, or product (e.g. brochure) about ocean-related careers

Submitting an article for publication or delivering a presentation the mission at an

educators' conference or for colleagues

Responding to a post-cruise survey
Meet NOAA Teachers at Sea
2023 Season
Lisa Carlson
Image
Lisa Carlson teaches fourth grade at Glenwood Elementary in Virginia Beach, VA. She sailed on a hake survey aboard NOAA Ship Bell M. Shimada. 
---
Jenny Gapp
Image
Jenny Gapp is a school librarian at Peninsula Elementary in Portland, OR. She sailed on a hake survey aboard NOAA Ship Bell M. Shimada.
---
Laura Guertin
Image
Laura Guertin teaches oceanography and earth science at Penn State Brandywine in Media, PA. She sailed on a pollock survey aboard NOAA Ship Oscar Dyson.
---
Julie Hayes
Image
Julie Hayes teaches life science, ecology, and STEM at Macon R-1 Middle School in Macon, MO. She sailed on a reef fish survey aboard NOAA Ship Pisces.
---
Martin McClure
Image
Martin McClure teaches third grade at Nokomis Elementary in Ukiah, CA. He sailed on a shark survey aboard NOAA Ship Oregon II.
---
Elli Simonen
Image
Elli Simonen teaches algebra and calculus at Special Music School in New York, NY. She sailed on a hydrographic survey aboard NOAA Ship Fairweather.
---
Gail Tang
Image
Gail Tang teaches mathematics at the University of La Verne in La Verne, CA. She sailed on a Hawaiian cetacean survey on NOAA Ship Oscar Elton Sette.
---
Germaine Thomas
Image
Germaine Thomas teaches oceanography, marine biology, and chemistry at Bettye Davis East Anchorage High School in Anchorage, AK. She sailed on a pollock survey aboard NOAA Ship Oscar Dyson.
NOAA's Teacher at Sea 2022 field season
Past Seasons
To meet previous Teachers at Sea, visit the NOAA Teacher at Sea Blog or explore our Alumni Story Map.
Alumni
Teachers at Sea who have successfully completed their cruise and post-cruise requirements are invited to join the Teacher at Sea Alumni Association. Working with NOAA's Teacher at Sea Program, the Association provides high-quality professional development experiences and valuable networking events for returned Teachers at Sea. These opportunities bridge the teachers' experiences at sea to further engagement with NOAA and NOAA resources.
Since 2011, the Teacher at Sea Alumni Association has been managed by the National Marine Sanctuary Foundation.
Meet our alumni and learn more about their post-cruise activities
Meet NOAA Teachers at Sea
---
Outreach & Education
Educational Materials
These lessons were selected, reviewed, edited, and updated in partnership with scientists and staff…