Rain, snow, and governments shutdowns have not prevented the continued sampling of the Newport Hydrographic Line.
It is a new year and with the same objective; bi-weekly oceanographic sampling out to NH-25. Not surprising for wintertime, our plankton nets have been sparse and clear so far. We are seeing a familiar warm-water wintertime copepod community. This includes Clausocalanus, Ctenocalanus, and Paracalanus.
Of interesting note, we identified some Clausocalanus furcatus in our January and February samples. Off Newport, this species has only ever been seen in El Niño and during the Warm Blob years. Is the presence of this unusual copepod indicating different transport processes this winter?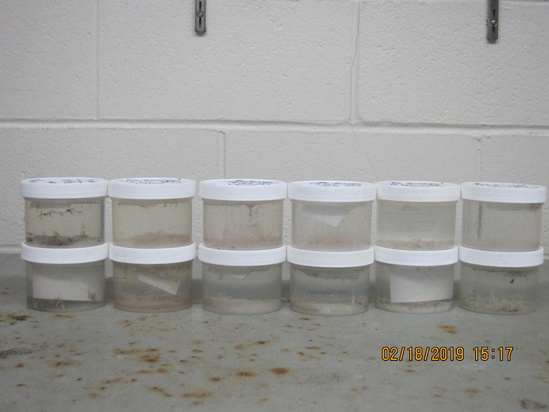 Surface temperatures are slightly warmer than average, near 11°C, and the water was very clear after NH-5.
We've also been on the lookout for pyrosomes, a pelagic tunicate that has been abundant in our waters for the past couple years. They have not been spotted since August of 2018 and they have not shown up so far this year.