For Gulf of Mexico Individual Fishing Quota (IFQ), including red snapper IFQ and grouper tilefish IFQ, related landings please see the Gulf IFQ portal.
Annual Catch Limit monitoring under the Island-based Fishery Management Plans
Annual Catch Limit monitoring under U.S. Caribbean-wide Fishery Management Plans (discontinued)
* Fishing for or possession of queen conch in the U.S. Caribbean EEZ is only allowed east of longitude 64°34' West off St. Croix, USVI during the open season (November 1 - May 31).
---
For more information about ACL monitoring, contact the Sustainable Fisheries Division at: (727) 824-5305, or read our ACL monitoring Frequently Asked Questions.
For more specific questions, contact: 
Commercial ACL Monitoring:
Recreational ACL Monitoring:
---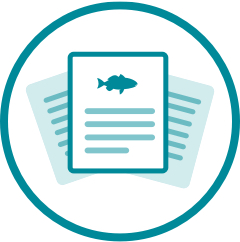 Stay up to date on fishery announcements and closures:
To receive important fishery related alerts via text message, including immediate fishery openings and closures, and significant changes to fishing regulations, opt-in for one or more of the following groups. Standard message & data rates may apply. You may opt-out at any time. 

Gulf of Mexico Recreational Fisheries Related Alerts

Text GULFRECFISH to 888777

Gulf of Mexico Commercial Fisheries Related Alerts

Text GULFCOMMFISH to 888777

South Atlantic Recreational Fisheries Related Alerts

Text SATLRECFISH to 888777

South Atlantic Commercial Fisheries Related Alerts

Text SATLCOMMFISH to 888777

Caribbean Fisheries Related Alerts