About the Species
The Eastern oyster is treasured as food by humans and other species. They are habitat for fish, crabs, and other critters—and because as filter feeders, they help filter the water. Centuries ago, they were plentiful. In some places, reefs were so big that ships had to navigate around them. Since then, in many areas, the populations have dwindled to just a few percent of what they once were. This is due to disease, overharvesting, habitat loss, and poor water quality. 
But people—including NOAA scientists—are working hard to rebuild oyster populations. Many people are growing oysters for people to eat. Oyster aquaculture—farming of these tasty shellfish—is a growing industry. And NOAA and our partners are working to restore the healthy oyster reefs that so many other species rely on for habitat. Recreational anglers target healthy reefs for fishing opportunities, too. In the Chesapeake Bay, for example, NOAA and partners are involved in the world's largest oyster restoration effort. There, they have restored nearly 1,400 acres of oyster reef—that's more than 2 square miles, or 1,055 football fields. 
Appearance
Reaches 8 inches at maturity.
The shell has smooth edges and is oval in shape. The inside of the shell is white to off-white to brownish in color.
The shell has a "cupped" shape to it, giving rise to its alternate name "American cupped oyster."
Biology
Are of the shellfish family. Like mussels, clams and scallops they are bivalve mollusks, and have a hinged shell.
Adults are sessile—they stay in one place—and inhabit both intertidal and subtidal areas.
Have fast growth rates and high reproduction rates.
First mature as males, then later develop female reproductive capabilities.
Each female can produce over 100 million eggs during a spawning event.
Where They Live
Range

Eastern oysters are found along eastern North America from the Gulf of St. Lawrence to the Gulf of Mexico. They are found in the middle and lower Chesapeake Bay and its rivers. They are the only species of oyster native to this region.

Habitat

Eastern oysters live in brackish and salty waters from 8 to 35 feet deep. In some warmer areas, they are able to live in the intertidal zone. They attach to firm bottom areas, and to each other, to grow into reefs. These reefs provide habitat for fish, crabs, invertebrates, macrofauna, and birds.

Scientific Classification
Kingdom
Animalia
Phylum
Mollusca
Class
Bivalvia
Order
Ostreida
Family
Ostreidae
Genus
Crassostrea
Species
virginica
---
What We Do
Sustainable Fisheries Management
The wild oyster harvest is managed by individual states or other jurisdictions. Similarly, aquaculture permitting is run by states. Guidelines and procedures vary from state to state. In some areas, NOAA scientists collaborate with state and other resource managers. They provide the most up-to-date science to help the resource managers make decisions and set regulations.
Science
NOAA supports science that resource managers and decision makers can use as they set regulations about wild oyster harvest and aquaculture operations. NOAA science also helps practitioners who are restoring oyster reefs learn about the best ways to make their work effective and efficient.
---
Seafood Facts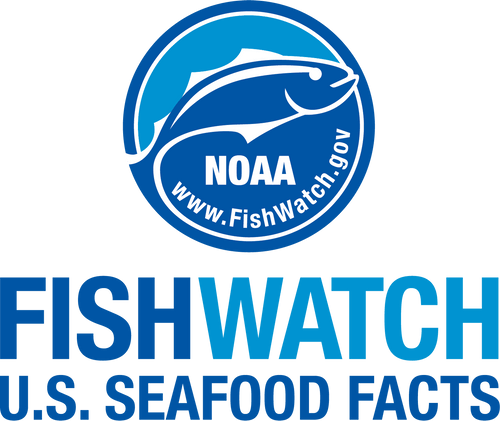 Are Eastern Oysters Sustainable?
U.S. farmed Eastern oysters are a smart seafood choice because they are sustainably grown and harvested under U.S. state and federal regulations.

Availability
Available year-round.

Source
Estuaries, mainly the East Coast or Gulf of Mexico.

Taste
Ranges from sweet to briny.

Health Benefits
Oysters are low in saturated fat and excellent sources of omega-3 fatty acids and iron.
Nutrition Facts
Servings: 1; Serving Weight: n/a; Calories: 81; Protein: 9.45 g; Total Fat: 2.3 g; Total Saturated Fatty Acids: 0.5 g; Carbohydrate: 0 g; Total Sugars: 0 g; Total Dietary Fiber: 0 g; Cholesterol: 50 mg; Sodium: 106 mg
---
Oyster Management and Restoration
Middens—historic piles of oyster shells discarded after humans ate the meat—show that people have eaten Eastern oysters along the East Coast of North America for perhaps 2,000 years or more. For people who enjoy eating them, they are a treasured culinary delicacy. 
But their status as a tasty source of protein, vitamins, and minerals led to years of overharvesting. Oysters also face challenges from disease and habitat degradation. Today, in many areas, oyster populations are only a fraction of what they once were. In the Chesapeake Bay, scientists estimate that the population is only at 1–2 percent of historic levels. 
NOAA is teaming up with other organizations to restore oyster reefs up and down the East Coast. In the Chesapeake Bay, we are part of the world's largest oyster restoration effort. With partners, we are working to restore oyster reefs in 10 Chesapeake Bay tributaries by 2025. That's the goal set by Chesapeake Bay Program. So far, three tributaries are considered restored, and work continues in seven more. All together, in Maryland and Virginia, roughly 1,100 acres can be considered restored as part of this effort. 
We also support science related to Eastern oysters. Our scientists provide technical advice to people who are working on oyster restoration projects. And we carry out and fund research about oysters, too. A recently published report details the benefits that restored oyster reefs bring to the ecosystem, such as:
Filtering the water
Providing habitat for fish, crabs, invertebrates, and macrofauna
Supporting commercial and recreational fishing
Aquaculture
U.S. farmed Eastern oysters are a smart seafood choice because they are sustainably grown and harvested under U.S. state and federal regulations.

Environmental Impact
Oysters provide net environmental benefits by removing excess nutrients and improving water quality.

Feeds
Growing oysters requires no feed—they filter phytoplankton directly from the water column.

Farming Methods
Oysters are grown in tidal areas. They can be grown directly on the beach bottom or in mesh bags, trays, or cages that are either anchored in the water column or floated on rafts.

Human Health
Shellfish toxins and bacteria occur naturally in the environment and can cause foodborne illnesses. State and federal regulations require monitoring of farmed oysters to ensure they are safe to eat.
Management
Permitting for shellfish aquaculture is governed by federal, state and local governments.
The federal agencies involved are NOAA, the Army Corps of Engineers, U.S. Fish & Wildlife Service, U.S. Department of Agriculture, the Environmental Protection Agency, the Food and Drug Administration, the Bureau of Ocean Energy Management, and the Coast Guard.
Information on shellfish aquaculture permitting can be found in the Shellfish Growers Guide (PDF, 10 pages).
A variety of shellfish aquaculture tools, including maps and models, are available to coastal managers.
All fisheries and aquaculture farms in federal waters must adhere to federal regulations including those in the Magnuson-Stevens Fishery Conservation & Management Act, the Endangered Species Act, the National Environmental Policy Act, the Clean Water Act, and the Marine Mammal Protection Act.
Farming Methods
Juvenile oyster (seed) production:

Oyster larvae are bred in hatcheries and fed a diet of algae for 2 to 3 weeks.
Larvae then attach to a provided substrate, usually old oyster shells.
Settled larvae are transported to grow-out sites in coastal waters.

Mature oyster grow-out:

On-bottom – directly on the beach bottom in tidal areas.
Off-bottom – in racks, mesh bags or cages that are submerged and attached to anchored frames in the intertidal zone.
Suspended culture – bags or cages are attached to rafts and floated in the tidal zone.
Production
In 2016, the United States produced 36.6 million pounds of oysters, including Eastern oysters, valued at $192 million.
Environmental Considerations
Habitat:

Oyster farming has a benign ecological footprint with little disturbance of sediments or aquatic vegetation during grow-out.
Some oyster harvesting methods involve dredging, but long-term effects on the environment are rare.

Feeds:

Once past the larval stage, oysters do not need to be fed because they filter their food from the water column.

Genetics:

The Eastern oyster is grown in its native range, so there is some concern that farmed oysters could decrease genetic variability of wild populations. However, this has not been an issue in the United States.
Ecosystem Services
Water quality improvements:

Oysters are filter-feeders, removing algae, organic matter and excess nutrients from the water column as they grow and improving water quality.
When oysters are harvested, excess nutrients, such as nitrogen and phosphorus, are removed from the ecosystem.

Providing habitat:

Oysters and the gear used to farm oysters provide habitat for marine organisms.
Oyster beds stabilize coastal sediments and help minimize impacts from storm surges.
Human Health
Shellfish toxins:

Shellfish poisoning is an illness that can occur from eating contaminated shellfish.
Shellfish can assimilate the toxins causing shellfish poisoning from the algae on which they feed.
Early warning systems exist to detect harmful algal blooms that produce toxins.
New technologies, such as the Environmental Sample Processor, provide near real-time detection of harmful algal species.
For more information on the prevention and monitoring of harmful algal blooms, read about NOAA's Harmful Algal Bloom forecasting program.

Pathogenic bacteria:

The bacteria Vibrio parahaemolyticus (Vp) and Vibrio vulnificus (Vv) occur naturally in the environment and can cause foodborne illness from consuming raw shellfish.
Ingestion of undercooked or raw shellfish with Vp or Vv can lead to gastrointestinal illness.

Public health officials monitor shellfish from growing areas to ensure they are safe to eat.
Documents
Document
The 2007 status review report conducted on a petition to list the eastern oyster (Crassostrea…