Quick Facts
Threats
Bycatch, Habitat degradation, Habitat loss, Overfishing
About The Species
Gulf grouper are large fish that live in shallow, coastal areas during their first 2 years of their life,  before moving on to rocky reefs and kelp beds. They are late-maturing, long-lived, top-level predators found in the Gulf of California and the eastern Pacific Ocean. 
Gulf grouper used to be very common in the eastern Pacific Ocean, but they became scarce because commercial and recreational fisherman could easily catch them. All harvest of gulf grouper is currently prohibited in the United States. 
Gulf grouper are listed as endangered under the Endangered Species Act. NOAA Fisheries is dedicated to the conservation of gulf grouper. Our scientists use a variety of innovative techniques to study and protect this species.
Status
Gulf grouper were once considered abundant but are now considered rare. Their abundance has severely declined since the mid-20th century primarily because of direct harvest by commercial and artisanal fisheries. In the Gulf of California, gulf grouper were once abundant and represented approximately 45 percent of the artisanal fishery in 1960. This number declined to 10 percent by the 1970s, and gulf grouper now make up less than 1 percent of the fishery. Commercial landings of gulf grouper from the Pacific Ocean (U.S. vessels fishing in Mexican waters) peaked in the early 1950s, before the population declined to near commercial extinction by 1970. Based on recent fishery independent surveys and fisheries data, the gulf grouper has not recovered and is still considered very rare in the Pacific Ocean portion of its range. Outside of a known population in Bahía Magdalena, there is no published evidence of gulf grouper along the Pacific coast of the Baja California peninsula. Current gulf grouper distribution appears to be much more limited than their historical range.
Protected Status
Appearance
Gulf grouper are large and heavy-bodied. They are dark brown to gray. 
Behavior and Diet
Gulf grouper eat many types of prey. They ambush and swallow prey whole using suction created by their protruding mouth. The size of their mouth determines the type of fish they eat. Adults eat only fish, while young grouper eat many different fish and invertebrates (e.g., shrimp and crabs).
Gulf grouper prefer to hunt at dawn and dusk when it is less bright and more prey are available. This timing could help them save energy when ambushing their prey. 
Where They Live
Gulf grouper are found throughout the Gulf of California and the subtropical eastern Pacific Ocean from La Jolla, California (United States), to Mazatlán, Sinaloa (Mexico). They are naturally rare north of Bahia Magdalena in southern Baja California.
Young grouper inhabit shallow, coastal habitats, such as mangroves and estuaries. Adult gulf grouper are mainly found around rocky reefs, underwater mountains, and kelp beds. They inhabit waters 16 to 100 feet deep during the summer months.  
Lifespan & Reproduction
Gulf grouper live for up to 48 years. Female gulf grouper become sexually mature when they are 6 years old. Gulf grouper are also likely protogynous hermaphroditic, which means that they mature as females and later transition into males. 
Adult gulf grouper gather in large groups to reproduce once per year. They gather at reefs and underwater mountains and form spawning aggregations from April to June.
Threats
Bycatch 
Gulf grouper become bycatch when they are harvested in a fishery but not sold or kept for personal use. Shrimp trawler fisheries sometimes catch gulf grouper by mistake. 
Habitat Degradation
Habitat degradation threatens gulf grouper. Activities that may degrade their habitat include the release of contaminants, such as urban runoff, wastewater, or oil and gas spills. Pollution can also reduce the amount of oxygen in the water or deliver chemicals that are toxic to these fish. 
Habitat Loss
Gulf grouper need healthy reefs to eat, reproduce, and grow, but development and chemical spills can can destroy reefs. Physical barriers, such as shoreline and offshore development can also threaten gulf grouper by limiting their access to important breeding or feeding areas. 
Overfishing
Direct harvest of gulf grouper, especially at spawning aggregation sites, is the biggest threat to the species. The life cycle of gulf grouper makes them especially vulnerable to overfishing. First, adult gulf grouper gather in large groups at the same time every year to reproduce. Because this behavior is so predictable, they become easy targets for fishermen. Additionally, gulf grouper likely start life as females but later transition into males. Fisherman often target males because they are older and larger than females. This means that there are fewer male groupers left in the oceans, which makes reproduction more difficult.
In areas with recreational fishing, fishermen catch gulf grouper. Even if these fisherman release grouper, they can still die from the injuries or stress caused by their capture. 
Scientific Classification
Kingdom
Animalia
Phylum
Chordata
Class
Actinopterygii
Order
Perciformes
Family
Epinephelidae
Genus
Mycteroperca
Species
jordani
---
What We Do
Conservation & Management
We are committed to the protection and recovery of gulf grouper. Our work includes: 
Reducing Commercial and Recreational Fishing Impacts in the United States.
Protecting Important Habitats.
Learn more about our conservation efforts
Science
We conduct and support various research activities on the biology, behavior, and ecology of the gulf grouper. The results inform management decisions and enhance recovery efforts for this threatened species. Our work includes:
Conducting stock assessments. 
Monitoring population abundance and distribution.
Learn more about our research
---
How You Can Help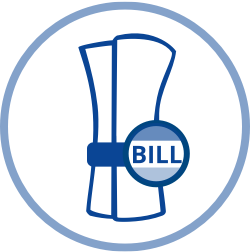 Know the Law Before You Fish
It is illegal to fish for, catch, or keep gulf grouper in the United States (including within the exclusive economic zone).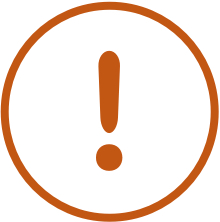 Report a Violation
Call the NOAA Fisheries Enforcement Hotline at (800) 853-1964 to report a federal marine resource violation. This hotline is available 24 hours a day, 7 days a week for anyone in the United States.
You may also contact your closest NOAA Office of Law Enforcement field office during regular business hours.
Management Overview
Gulf grouper is listed as endangered under the Endangered Species Act.
---
Conservation Efforts
Reducing Commercial and Recreational Fishing Impacts in the United States
There is currently no fishery for gulf grouper in the United States, where possession is prohibited. Gulf grouper may be caught incidentally as bycatch in various fisheries using hooks and lines, longlines, or traps. 
Protecting Important Habitats
NOAA Fisheries protects important gulf grouper habitat through the ESA and the Magnuson-Stevens Fishery Conservation and Management Act. Working with these statutes, we can conserve important seagrass, mangrove, and reef habitats.
---
Key Actions and Documents
Science Overview
NOAA Fisheries conducts various research activities on the biology, behavior, and ecology of the gulf grouper. The results of this research are used to inform management decisions for this species. 
Stock Assessments
Determining the size of gulf grouper populations helps resource managers determine the success of conservation measures. Our scientists collect population information and present the data in annual stock assessment reports. 
Monitoring Population Abundance and Distribution
Scientists observe gulf grouper to record their numbers and distribution. By comparing numbers collected over multiple years, scientists can look for trends (i.e., whether the population is increasing, decreasing, or remaining stable) during a given period.
Documents
Document
This status review of the gulf grouper (Mycteroperca jordani) will be presented in six sections…