Striped Smoothhound Shark
Striped Smoothhound Shark
Mustelus fasciatus
Quick Facts
Threats
Commercial and artisanal fishing
About the Species
The striped smoothhound is a shark. The species once commonly occurred off the coast of southern Brazil, but due to significant fishing pressure, particularly on juveniles and newborns by commercial and artisanal fisheries, the species experienced a significant decline. The main threat to the striped smoothhound is bycatch in various commercial and artisanal fisheries operating in its coastal inshore habitat, including nursery areas. In 2017, NOAA Fisheries listed the species as endangered under the Endangered Species Act.
Protected Status
Appearance
The striped smoothhound is one of the most distinctive of the smoothhound shark species due to its large head, very small eyes, and sharply pointed snout. The striped smoothhound is grey or grey-brown on its dorsal side and white underneath. Newborns and juveniles have dark bars of uneven widths running across the upper surface of their head and body. Although the distinguishing vertical bars are still present in adults, they are not nearly as defined as they are in juveniles.
Biology
Although knowledge of the striped smoothhound's diet is limited, one study from Brazil suggests the species eats a large number of crustaceans (mostly boxcrabs), followed by fishes and mollusks.
Where They Live
Range

The striped smoothhound has a very restricted coastal distribution; it lives near the seafloor in depths between 3 and 820 feet along the continental shelf and slope of the southwestern Atlantic in Brazil, Uruguay, and Argentina. During the winter, adults are concentrated in southern Brazil between Rio Grande and Chuı´ off Rio Grande do Sul. In the summer, a portion of the population migrates south to waters off Uruguay and Argentina while the rest of the population remains off the coast of Rio Grande do Sul as year-round residents.

Scientific Classification
Kingdom
Animalia
Phylum
Chordata
Class
Chondrichthyes
Order
Carcharhiniformes
Family
Triakidae
Genus
Mustelus
Species
fasciatus
Recreational Fishing Regulations
Commercial Fishing Regulations
Subsistence Fishing Regulations
Seafood Facts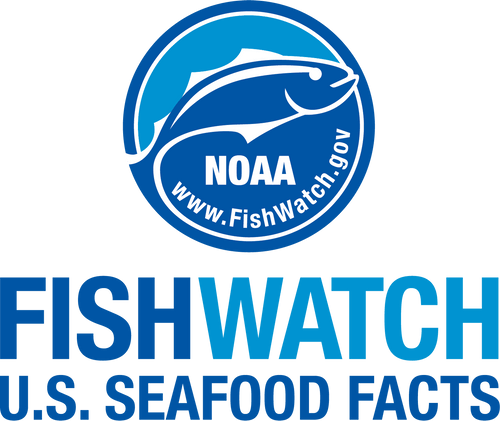 ---
Management Overview
---
Regulatory History
In 2013, NOAA Fisheries received a petition to list the striped smoothhound shark as threatened or endangered under the Endangered Species Act. In our 90-day finding, we concluded that the petitioned action may be warranted. After completing a Status Review, we proposed to list the species as endangered and requested comments from the public. In 2017, NOAA Fisheries listed the striped smoothhound as endangered under the Endangered Species Act.
Documents
Document
This status review report summarizes the biology, distribution, and abundance of and threats to the…