Quick Facts
Threats
Hunting, Entanglement, Climate change
Region
New England/Mid-Atlantic
About The Species
Hooded seals live in the cold waters of the North Atlantic and Arctic Oceans. Adult males are known for the stretchy cavity, or hood, in their nose, which they can inflate so that it looks like a bright red balloon. They have another inflatable nasal cavity in the form of a black bladder on their head. Hooded seals are also known as bladder-nosed seals due to this unique ability. 
Hooded seal pups are called "blue-backs" because of the blue-gray fur on their backs. Pups are weaned off their mother's milk only three to five days after birth, the shortest weaning period of any mammal.
Hooded seals, like all marine mammals, are protected under the Marine Mammal Protection Act. NOAA Fisheries is committed to conserving and protecting hooded seals. Our scientists and partners use a variety of innovative techniques to study, learn more about, and protect this species.
Status
To manage hooded seals in U.S. waters, we have grouped them into a western North Atlantic stock. Based on the most recent survey, our scientists estimate that there are about 600,000 seals in this stock. 
Learn more about our estimates for population size in our stock assessment reports
Protected Status
Appearance
Male hooded seals are about 8.5 feet long and weigh about 423 to 776 pounds, while females are about 6.5 feet long and weigh about 320 to 660 pounds. Both male and female adults have silver-gray fur with darker patches of different sizes and shapes across their bodies. 
Hooded seals have a stretchy cavity, or hood, in their nose. This cavity has two sections, or lobes. Adult males can inflate and extend this hood so that it stretches across the length of their face. Sexually mature males have a unique partition in their nose that, when inflated, looks like a pinkish-red balloon. They use this to attract females' attention during mating season and to show aggression toward other males.
Hooded seal pups have blue-gray fur on their backs and whitish bellies. This beautiful pelt earned them the nickname "blue-backs" and once made them a target for hunting. Pups shed their blue-gray coat when they are 14 months old. 
Behavior and Diet
Hooded seals are not social. They migrate and remain alone for most of the year except during mating season. They are more aggressive and territorial than other seal species. 
Hooded seals begin their annual migration cycle once they reach sexual maturity. They gather at their breeding grounds for two to three weeks in the spring. After pups are born, adults stay in the breeding grounds to molt. Once they have molted, they begin their migration period for the rest of the year. 
On average, hooded seals dive 325 to 1,950 feet below the surface for about 13 to 15 minutes in search of food, but they are also known to dive more than 3,280 feet for up to 1 hour. They eat squid, starfish, and mussels. They also eat several types of fish, including Greenland halibut, redfish, Atlantic and Arctic cod, capelin, and herring. Newly weaned pups feed on pelagic crustaceans.
Scientific Classification
Kingdom
Animalia
Phylum
Chordata
Class
Mammalia
Order
Carnivora
Family
Phocidae
Genus
Cystophora
Species
cristata
---
What We Do
Conservation & Management
NOAA Fisheries is committed to the protection of hooded seals. Targeted management actions taken to secure protections for these seals include:
Implementing Seal Management Plans in partnership with the Northwest Atlantic Fisheries Organization. 
Overseeing marine mammal health and stranding response.
Educating the public about hooded seals and the threats they face.
Learn more about our conservation efforts
Science
Our research projects have discovered new aspects of hooded seal biology, behavior, and ecology and have helped us better understand the challenges that all hooded seals face. Our work includes:
Observational studies.
Stock assessments.
Monitoring population abundance and distribution.
Learn more about our research
---
How You Can Help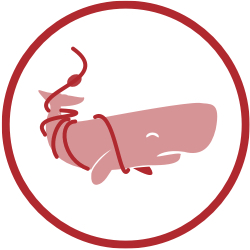 Report Marine Life in Distress
Report a sick, injured, entangled, stranded, or dead animal to make sure professional responders and scientists know about it and can take appropriate action. Numerous organizations around the country are trained and ready to respond. Never approach or try to save an injured or entangled animal yourself—it can be dangerous to both the animal and you.
Learn who you should contact when you encounter a stranded or injured marine animal >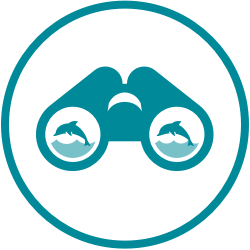 Keep Your Distance
Be responsible when viewing marine life in the wild. Observe all seals and sea lions from a safe distance of at least 50 yards and limit your time spent observing to 30 minutes or less.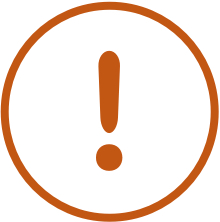 Report a Violation
Call the NOAA Fisheries Enforcement Hotline at (800) 853-1964 to report a federal marine resource violation. This hotline is available 24 hours a day, 7 days a week for anyone in the United States.
You may also contact your closest NOAA Office of Law Enforcement field during regular business hours.
Management Overview
---
Regulatory History
All marine mammals, including hooded seals, are protected in the United States under the MMPA.
Key Actions and Documents
Science Overview
NOAA Fisheries conducts various research activities on the biology, behavior, and ecology of hooded seals. The results of this research are used to inform management decisions for this species. 
Stock Assessments
Determining the size of hooded seal populations helps resource managers determine the success of conservation measures. Our scientists collect population information and present the data in annual stock assessment reports. 
Monitoring Population Abundance and Distribution
Scientists observe hooded seals to record their numbers and distribution. By comparing numbers collected over multiple years, scientists can look for trends—i.e., whether the population is increasing, decreasing, or remaining stable during a given period.