Quick Facts
Weight
Up to 110 to 150 pounds
Lifespan
About 25 to 30 years
Length
Up to 4 to 4.5 feet
Threats
Climate change, Entanglement in fishing gear (Ladoga and Saimaa subspecies), Increasing Arctic shipping activity, Offshore oil and gas exploration and development
About the Species
Ringed seals are the smallest and most common Arctic seal. They get their name from the small, light-colored circles, or rings, that are scattered throughout the darker hair on their backs.
Ringed seals are circumpolar and are found in all seasonally ice-covered seas of the Northern Hemisphere and in certain freshwater lakes. Throughout their range, ringed seals have an affinity for ice-covered waters and are well-adapted to occupying heavily ice-covered areas throughout the fall, winter, and spring by using the stout claws on their foreflippers to maintain breathing holes in the ice. Ringed seals remain in contact with the ice most of the year and normally pup and nurse pups on the ice in snow-covered lairs (snow caves) in late winter through early spring. The ice and snow caves provide some protection from predators, though polar bears spend much of their time on sea ice hunting ringed seals, which are their primary prey. Snow caves also protect ringed seal pups from extreme cold. Loss of sea ice and snow cover on the ice poses the main threat to this species.
Ringed seals, like all marine mammals, are protected under the Marine Mammal Protection Act. There are five currently recognized subspecies of the ringed seal: Arctic ringed seals in the Arctic Basin and adjacent seas, including the Bering and Labrador Seas; Okhotsk ringed seals in the Sea of Okhotsk; Baltic ringed seals in the Baltic Sea; Ladoga ringed seals in Lake Ladoga, Russia; and Saimaa ringed seals in Lake Saimaa, Finland. These subspecies are listed as endangered or threatened under the Endangered Species Act. Because of their listed status, these subspecies are also designated as depleted under the MMPA.
Status
The Arctic ringed seal is the most abundant of the five ringed seal subspecies. Although no accurate estimate exists, there are probably more than 2 million Arctic ringed seals worldwide.
There is one recognized stock of (Arctic) ringed seals in U.S. waters: the Alaska stock. The estimated population size for this stock is over 300,000 individuals.
Although subsistence harvest of Arctic ringed seals occurs in some parts of this subspecies' range, harvest levels appear to be sustainable. While the United States does not allow commercial harvest of marine mammals, such harvests are permitted in other portions of the species' range. This has caused population declines in some regions in the past but have generally been restricted since then.
Protected Status
ESA Endangered - Foreign
Ladoga subspecies
Saimaa subspecies
ESA Threatened - Foreign
Baltic subspecies
Okhotsk subspecies
MMPA Depleted
Ladoga subspecies
Okhotsk subspecies
Baltic subspecies
Saimaa subspecies
Arctic subspecies
Appearance
Ringed seals have a small head; a short cat-like snout; and a plump body. Their coat is dark with light-colored rings on their back and sides, and a light-colored belly. Their small foreflippers have thick, strong claws that are used to maintain breathing holes through 6 feet or more of ice.
Ringed seals grow to an average length of 4 to 4.5 feet with weights ranging from 110 to 150 pounds. The average weight of a ringed seal pup at birth is about 10 pounds.
Behavior and Diet
Ringed seals eat a wide variety of mostly small prey. They rarely prey on more than 10 to 15 species in any specific geographic location, and not more than two to four of these species are considered important prey. Despite regional and seasonal variations in the diet of ringed seals, fishes of the cod family tend to dominate the diet in many areas from late autumn through spring. Crustaceans appear to become more important in many areas during the open-water season and often dominate the diet of young seals. While foraging, ringed seals dive to depths of up to 150 feet or more.
Ringed seals can live in areas that are completely covered with ice. They use their sharp claws to make and maintain their own breathing holes through the ice, which may be 6 feet or more in thickness. In winter through early spring, they also carve out lairs in snowdrifts over their breathing holes. As the temperatures warm and the snow covering their lairs melts during spring, ringed seals transition from lair use to basking on the surface of the ice near breathing holes, lairs, or cracks in the ice as they undergo their annual molt. Ringed seals do not live in large groups and are usually found alone, but they may occur in large groups during the molting season, gathered around cracks or breathing holes in the ice.
Where They Live
Ringed seals are circumpolar and range throughout the Arctic Basin and southward into adjacent seas, including the Bering and Labrador Seas. They are also found in the Sea of Okhotsk and Sea of Japan in the western North Pacific and the Baltic Sea in the North Atlantic. Landlocked populations inhabit Lakes Ladoga (Russia) and Saimaa (Finland).
During winter and spring in the United States, ringed seals are found throughout the Beaufort and Chukchi Seas; they occur in the Bering Sea as far south as Bristol Bay in years of extensive ice coverage. Most ringed seals that winter in the Bering and Chukchi Seas are thought to migrate northward in spring with the receding ice edge and spend summer in the pack ice of the northern Chukchi and Beaufort Seas.
Lifespan & Reproduction
Sexual maturity in ringed seals varies with population status. It can be as early as 3 years for both sexes and as late as 7 years for males and 9 years for females. Ringed seals breed annually, with timing varying regionally. Mating takes place while mature females are still nursing their pups on the ice and is thought to occur under the ice near birth lairs.
In all subspecies except the Okhotsk, females give birth to a single pup hidden from view within a snow-covered birth lair. Ringed seals are unique in their use of these birth lairs. Although Okhotsk ringed seals have reportedly used them, this subspecies apparently depends primarily on the protective sheltering of ice hummocks (rounded hills of ice). Pups learn how to dive shortly after birth. They are nursed for as long as 2 months in stable ice that is fastened to the coastline and for as little as 3 to 6 weeks in moving ice. Pups are normally weaned before the break-up of spring ice.
Threats
Climate Change Effects on Sea Ice and Snow
Many aspects of the ringed seal's life cycle depend directly on the species' sea ice habitat. As such, the ongoing and anticipated reductions in the extent and timing of ice cover, especially on-ice snow cover, stemming from climate change (warming) poses a significant threat to this species.
Entanglement in Fishing Gear
Arctic ringed seals are seldom caught in fishing gear because their distribution does not coincide with intensive fisheries in most areas. Bycatch likely occurs on some level in the Sea of Okhotsk. Drowning in fishing gear is a significant source of mortality for Saimaa ringed seals (which occur in Lake Saimaa, Finland) and Ladoga ringed seals (which occur in Lake Ladoga, Russia).
Additional Factors of Potential Concern
The continuing decline in summer sea ice in recent years has renewed interest in using the Arctic Ocean as a potential waterway for coastal, regional, and trans-Arctic marine operations, which pose varying levels of threat to Arctic ringed seals depending on the type and intensity of the shipping activity and its degree of spatial and temporal overlap with the seals. Offshore oil and gas exploration and development could also impact ringed seals. The most significant risk that these activities pose is accidentally or illegally discharging oil or other toxic substances, which would have immediate and potentially long-term effects. Ringed seals could also be directly affected by noise and physical disturbance of habitat associated with such activities.
Scientific Classification
Kingdom
Animalia
Phylum
Chordata
Class
Mammalia
Order
Carnivora
Family
Phocidae
Genus
Phoca (Pusa)
Species
hispida
---
What We Do
Conservation & Management
NOAA Fisheries is committed to the protection and management of ringed seals. In the United States, management actions taken to secure protections for these seals include:
Overseeing marine mammal health and stranding response.
Working cooperatively under our co-management agreements with Alaska Native organizations, particularly the Ice Seal Committee, regarding issues related to subsistence use of ice seals, including ringed seals.
Educating the public about ringed seals and the threats they face.
Learn more about our management and protection efforts
Science
Our research projects have discovered new aspects of ringed seal biology, behavior, and ecology, which help us better understand the challenges that all ringed seals face. Our work includes:
Conducting distribution surveys.
Using satellite telemetry to track movements, foraging, and haul-out behavior.
Sampling tissue to evaluate population structure and health.
Learn more about our research
---
How You Can Help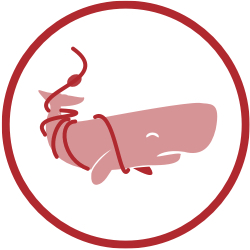 Report Marine Life in Distress
In Alaska, report a sick, injured, entangled, stranded, or dead animal to the Alaska Marine Mammal Stranding Hotline at (877) 925-7773 to make sure professional responders and scientists know about it and can take appropriate action.
Numerous organizations around Alaska are trained to receive reports and respond when necessary.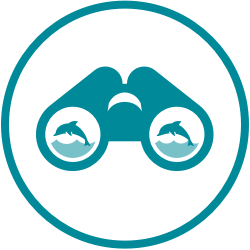 Keep Your Distance
Be responsible when viewing marine life in the wild. Observe all seals and sea lions from a safe distance of at least 50 yards and limit your time spent observing to 30 minutes or less.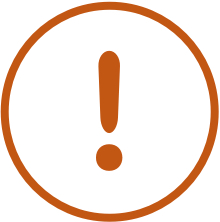 Report a Violation
Call the NOAA Fisheries Enforcement Hotline at (800) 853-1964 to report a federal marine resource violation. This hotline is available 24 hours a day, 7 days week for anyone in the United States.
You may also contact your closest NOAA Office of Law Enforcement field office during regular business hours.
Management Overview
Ringed seals are protected under the Marine Mammal Protection Act of 1972 as amended. In addition, five subspecies of ringed seals are currently listed as endangered or threatened under the Endangered Species Act and are designated as depleted under the MMPA because of their ESA listings. The endangered subspecies (Saimaa and Ladoga ringed seals) means that they are at risk of extinction throughout all or a significant portion of their ranges. The threatened subspecies (Okhotsk, Baltic, and Arctic ringed seals) are likely to become endangered within the foreseeable future throughout all or a significant portion of their ranges.

Co-Management Agreements
Alaska Natives have a long history of self-regulation to ensure a sustainable take of marine mammals for food and handicrafts.
In 1994, the MMPA was amended to section 119, which reads, "The Secretary map enter into cooperative agreements with Alaska Native Organizations to conserve marine mammals and provide co-management of subsistence use by Alaska Natives." These co-management agreements may be established between NOAA Fisheries or the U.S. Fish and Wildlife Service and Alaska Native Organizations, including (but not limited to) Alaska Native tribes and tribally authorized co-management bodies. Co-management promotes full and equal participation by Alaska Natives in decisions affecting the subsistence management of marine mammals (to the maximum extent allowed by law) as a tool for conserving marine mammal populations in U.S. waters in and around Alaska.
NOAA Fisheries entered into a co-management agreement with the Ice Seal Committee (PDF, 7 pages) in October 2006. The Ice Seal Committee is an Alaska Native Organization that represents ice seal subsistence users in the five regions of Alaska that harvest ice seals: Bristol Bay (Bristol Bay Native Association), Yukon-Kuskokwim Delta (Association of Village Council Presidents), Bering Sea (Kawerak, Inc.), Northwest Arctic (Maniilaq Association), and the Arctic Slope (North Slope Borough). The Ice Seal Committee is dedicated to conserving ice seal populations, habitat, and hunting and to preserving native cultures and traditions. The Ice Seal Committee co-manages ice seals with NOAA Fisheries by monitoring subsistence harvest and cooperating on needed research, and education programs pertaining to ice seals.
The Ice Seal Committee adopted an Ice Seal Management Plan (PDF, 8 pages) in January 2012 that outlines the members' management principles and goals.
Learn more about the Ice Seal Committee
---
Conservation Efforts
Overseeing Marine Mammal Health and Stranding Response
We work with volunteer networks in all coastal states to respond to marine mammal strandings. When stranded animals are found alive, NOAA Fisheries and our partners assess the animal's health. When stranded animals are found dead, our scientists work to understand and investigate the cause of death. Although the cause often remains unknown, scientists can sometimes identify strandings due to disease, harmful algal blooms, vessel strikes, fishing gear entanglements, pollution exposure, and underwater noise. Some strandings can serve as indicators of ocean health, giving insight into larger environmental issues that may also have implications for human health and welfare.
Learn more about the Marine Mammal Health and Stranding Response Program
Declaring Unusual Mortality Events
To understand the health of ice seal populations, our scientists work with our stranding network partners to collect data on all marine mammal strandings and investigate UMEs. UMEs can serve as indicators of ocean health, giving insight into larger environmental issues that may also have implications for human health and welfare.
Learn more about diseased ice seals
---
Regulatory History
Ringed seals, like all marine mammals, are protected under the MMPA. Five subspecies of ringed seals are listed as endangered or threatened under the ESA. Because of their listed status, these subspecies are designated as depleted under the MMPA.
On December 28, 2012, after completing a comprehensive status review of the species and issuing a 12-month finding on a petition to list it as threatened or endangered under the ESA, NOAA Fisheries published a final rule listing the Arctic, Okhotsk, and Baltic subspecies as threatened, and the Ladoga subspecies as endangered. NOAA Fisheries also concluded in its 12-month finding that the Saimaa subspecies of ringed seal is in danger of extinction throughout its range, consistent with its previous listing (in 1993) as endangered. NOAA Fisheries vacated the threatened listing of Arctic ringed seals in March 2016 due to litigation, and reinstated it in May 2018. All ringed seals in Alaska are part of the threatened Arctic subspecies.
On January 16, 2018, NOAA Fisheries issued a 5-year review of the status of the endangered Saimaa ringed seal. NOAA Fisheries recommended that the Saimaa ringed seal remain classified as endangered because its demography places it at a high risk of extinction, and major threats have not been fully addressed. The Saimaa ringed seal is found in freshwater Lake Saimaa in eastern Finland.
Regulatory Actions & Documents
Science
NOAA Fisheries conducts a variety of research on the biology, behavior, and ecology of ringed seals. The results of this research are used to inform management decisions and enhance protection efforts for this species.
Population/Stock Assessments
Our scientists collect information on Arctic ringed seals from various sources and present these data in an annual stock assessment report. Stock assessment reports contain scientific information on a species' or stock's geographic range, population structure, abundance, and threats, which helps resource managers assess the success of enacted management and conservation measures.
Ice Seal Surveys
Reliable distribution and abundance estimates for ice-associated seals are vital for developing sound plans for management, conservation, and responses to potential environmental impacts. NOAA Fisheries' Marine Mammal Laboratory Polar Ecosystems Program designs and conducts surveys and develops data products from these surveys to address this fundamental information need. Additional information about research conducted by the Polar Ecosystems Program is available in recent reports and publications.
Genetic Analysis
Molecular genetic techniques are being applied to a number of taxonomic, evolutionary and demographic questions in ribbon, ringed, spotted, and bearded seals, including the relationships among the different species and the population structure and dispersal patterns within each species. For example, NOAA Fisheries recently initiated a collaborative research project with the Alaska Department of Fish & Game to determine whether mtDNA would be informative in resolving questions of population and stock structure in ringed, bearded and ribbon seals. Initial efforts are revealing high levels of genetic variation in all species.
Additional Research
The Polar Ecosystems Program's ongoing research on abundance, distribution, migration, and foraging behavior of ringed seals in Alaska helps us to understand their role of ringed seals in the marine ecosystem and inform management decisions for the conservation of this species.