Quick Facts
Weight
Up to 100,000 pounds
Threats
Vessel strikes, Entanglement in fishing gear, Ocean Noise
Location
Alaska, New England/Mid-Atlantic, Pacific Islands, Southeast, West Coast
About the Species
Sei whales occur in subtropical, temperate, and subpolar waters around the world. Often found with pollack in Norway, the name "sei" comes from the Norwegian word for pollack, "seje."
The sei whale population has been greatly decreased by commercial whaling. During the 19th and 20th centuries, sei whales were targeted and greatly depleted by commercial hunting and whaling, with an estimated 300,000 animals killed for their meat and oil.
Commercial whaling ended for this species in 1980. Although whaling is no longer a major threat to this species, some scientific whaling continues today in Iceland and Japan. Vessel strikes and entanglement pose the biggest threat to sei whales today. The sei whale is listed as endangered under the Endangered Species Act and depleted under the Marine Mammal Protection Act.
NOAA Fisheries and our partners are dedicated to conserving and rebuilding the sei whale population. We use a variety of innovative techniques to study, protect, and rescue these endangered whales. We engage our partners as we develop regulations and management plans that foster healthy fisheries and reduce the risk of entanglements, create whale-safe shipping practices, and reduce ocean noise.
Status
Today, there are around 8,600 sei whales in the North Pacific. This is only little more than 20 percent of the original population estimate of 42,000 for this area.
The total population of sei whales in all U.S. waters is unknown.
The most recent population assessments can be found on the sei whale stock assessment reports.
Protected Status
SPAW Annex II
Throughout the Wider Caribbean Region
Appearance
Sei whales have a long, sleek body that is dark bluish-gray to black in color and white or cream-colored on the underside. The body is often covered in oval-shaped scars (probably caused from cookie-cutter shark and lamprey bites) and sometimes has subtle "mottling," or discolored spots or blotches.
Sei whales have a tall, hooked dorsal fin located about two-thirds down their back. Sei whales have 219 to 410 baleen plates (long, finger-nail like plates instead of teeth) that are dark in color with gray/white fine inner fringes in their enormous mouths. They also have 30-65 relatively short accordion-like creases, or throat grooves, that extend from below the mouth to the naval area. The number of throat grooves and baleen plates may differ depending on geographic population.
At the water's surface, sei whales can be sighted by a columnar or bushy blow that is about 10 to 13 feet in height. The dorsal fin usually appears at the same time as the blowhole when the animal surfaces to breathe.
Behavior and Diet
Sei whales are usually observed alone or in small groups of two to five animals. They are fast swimmers that can reach speeds of over 34 miles per hour.
Sei whales dive differently than most whales. They do not arch their backs or show their flukes before diving; they simply sink below the surface. They often leave "fluke prints"—smooth circles on the surface created by the movement of the fluke underwater.
An average sei whale eats about 2,000 pounds of food per day. They can dive 5 to 20 minutes to feed on plankton (including copepods and krill), small schooling fish, and cephalopods (including squid) by both gulping and skimming. They prefer to feed at dawn and may exhibit unpredictable behavior while foraging and feeding on prey.
Where They Live
Sei whales have a wide distribution and live in subtropical, temperate, and subpolar waters around the world. They prefer temperate waters in the mid-latitudes, and can be found in the Atlantic, Indian, and Pacific Oceans. During the summer, they are commonly found in the Gulf of Maine, and on Georges Bank and Stellwagen Bank off the U.S. coast in the western North Atlantic. The movement patterns of sei whales are not well known, but they are typically observed in deeper waters far from the coastline. Sei whales have an unpredictable distribution. Many whales may be found in one area for a period and then not return for years or decades. This behavior is unusual for large whales, who generally have a predictable distribution. No one knows where sei whales breed.
Lifespan & Reproduction
Sei whales become sexually mature at 6 to 12 years of age when they reach about 45 feet in length. They generally mate and give birth during the winter in lower latitudes.
Females breed every 2 to 3 years, with a gestation period of 11 to 13 months. Calves are about 15 feet long and weigh about 1,500 pounds at birth. Mothers burse their calves for 6 to 9 months before weaning them when at their preferred feeding grounds.
Threats
Vessel Strikes
Inadvertent vessel strikes can injure or kill sei whales. The projected increase in ship traffic arising from the opening of trans-polar shipping routes (as arctic sea ice melts) will increase the risk of vessel strikes as well as ambient noise and pollution.
Entanglement
One of the main threats to sei whales is getting caught in fishing gear. They can become entangled gear including traps, pots, and gillnets. Once entangled, whales may swim for long distances with gear attached, resulting in fatigue, compromised feeding ability, or severe injury. These conditions can lead to reduced reproductive success and death.
Ocean Noise
Underwater noise threatens whale populations, interrupting their normal behavior and driving them away from areas important to their survival. Increasing evidence suggests that exposure to intense underwater sound in some settings may cause some whales to strand and ultimately die.
Scientific Classification
Kingdom
Animalia
Phylum
Chordata
Class
Mammalia
Order
Cetacea
Family
Balaenopteridae
Genus
Balaenoptera
Species
borealis
---
What We Do
Conservation & Management
NOAA Fisheries is committed to the protection and recovery of sei whales. Targeted management actions taken to protect these whales include:
Minimizing the effects of noise disturbance.
Responding to stranded sei whales.
Developing oil spill response plans.
Reviewing projects that could harm sei whales.
Educating the public about sei whales and the threats they face.
Monitoring population abundance and distribution.
Learn more about our conservation efforts
Science
Our research projects have discovered new aspects of sei whale biology, behavior, and ecology, and helped us better understand the challenges that all sei whales face. This research is especially important in rebuilding endangered populations. Our work includes:
Stock assessments.
Measuring sei whales response to sound.
Learn more about our research
---
How You Can Help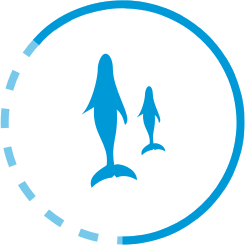 Keep Your Distance
Be responsible when viewing marine life in the wild. Observe all large whales from a safe distance of at least 100 yards and limit your time spent observing to 30 minutes or less.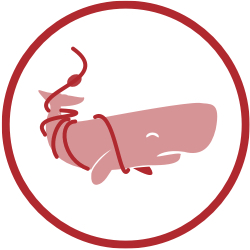 Report Marine Life in Distress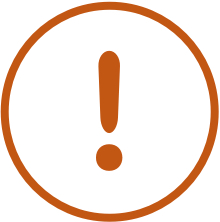 Report a Violation
Call the NOAA Fisheries Enforcement Hotline at (800) 853-1964 to report a federal marine resource violation. This hotline is available 24 hours a day, 7 days week for anyone in the United States.
You may also contact your closest NOAA Office of Law Enforcement field office during regular business hours.
Management Overview
The sei whale is listed as endangered under the Endangered Species Act [link to: ESA subpage]. It was originally listed as endangered under the Endangered Species Conservation Act, the precursor to the ESA, in June, 1970. The species is also designated as depleted under the Marine Mammal Protection Act.
---
Recovery Planning and Implementation
Recovery Action
Recovery Action Under the ESA, NOAA Fisheries develops and implements recovery plans for the conservation and survival of listed species. The Recovery Plan for the Sei Whale was published in December 2011. The plan aims to recover the species, with an interim goal of down-listing the sei whale status from "endangered" to "threatened."
The major actions recommended in the plan are:
Reduce or eliminate injury or mortality caused by ship collision.
Reduce or eliminate injury and mortality caused by fisheries and fishing gear.
Protect habitats essential to the survival and recovery of sei whales.
Minimize effects of vessel disturbance.
Continue international ban on hunting and other directed take.
Monitor the population size and trends in abundance.
Maximize efforts to free entangled or stranded sei whales.
Acquire scientific information from dead specimens.
Learn more about the recovery plan for sei whales
Implementation
NOAA Fisheries is working to minimize effects from human activities that are detrimental to the recovery of sei whale populations in the United States and internationally. Together with our partners, we support the goals of the sei whale recovery plan, with the ultimate goal of delisting the species.
---
Conservation Efforts
Reducing Vessel Strikes
Collisions between whales and large vessels can injure or kill the whales and damage the vessels, but strikes often go unnoticed and unreported. The most effective way to reduce collision risk is to keep whales and vessels away from one another. If this is not possible, second best is for vessels to slow down and keep a lookout.
Learn more about reducing vessel strikes
Addressing Ocean Noise
Underwater noise may threaten sei whales by interrupting their normal behavior and driving them away from areas important to their survival. Mounting evidence suggests that exposure to intense underwater sound may cause some whales to strand and ultimately die. NOAA Fisheries is investigating acoustic communication and hearing in marine animals, as well as the effects of sound on whale behavior and hearing. In 2016, we issued technical guidance for assessing the effects of anthropogenic sound on marine mammals' hearing.
Overseeing Marine Mammal Health and Stranding Response
We work with volunteer networks in coastal states to respond to marine mammal strandings. When stranded animals are found alive, NOAA Fisheries and our partners assess the animal's health and try to return it to the water. When stranded animals are found dead, our scientists work to understand and investigate the cause of death. NOAA Fisheries also responds to marine mammals entangled in fishing gear or other lines or debris and, when feasible, attempts disentanglement.
Although the cause of a standing often remains unknown, scientists can sometimes attribute them to factors such as disease, vessel strikes, fishing gear entanglements, pollution exposure, or underwater noise. Some strandings can serve as indicators of ocean health, giving insight into larger environmental issues that may also have implications for human health and welfare.
Learn more about marine wildlife strandings and response
Educating the Public
NOAA Fisheries increases public awareness and support for sei whale conservation through education, outreach, and public participation. We regularly share information with the public about the status of sei whales, our research, and our efforts to promote their recovery.
---
Regulatory History
The sei whale has been listed as endangered under the ESA since 1970. It was originally listed as endangered under the Endangered Species Conservation Act, the precursor to the ESA, in June 1970. The species is also designated as depleted under the MMPA.
In 1980, the International Whaling Commission, a group composed of countries from all over the world, made commercial whaling of sei whales illegal in all the world's oceans except for the North Atlantic Ocean.
In December 2011, NOAA Fisheries published a final recovery plan for the sei whale.
Regulatory Actions & Documents
Science
NOAA Fisheries conducts research activities on the biology, behavior, and ecology of the sei whale. This research informs management decisions and enhances recovery efforts for this endangered species.
Stock Assessments
Determining the number of sei whales in each population—and whether a stock is increasing or decreasing over time—helps resource managers assess the success of conservation measures. Our scientists collect information and present these data in annual stock assessment reports.
Acoustic Science
NOAA conducts research on the acoustic environment of cetaceans, including sei whales. Acoustics is the science of how sound is transmitted. This research increases our understanding of the basic acoustic behavior of whales, dolphins, and fish; maps the acoustic environment; and develops better methods to locate cetaceans using autonomous gliders and passive acoustic arrays.
Acoustics are used to monitor hearing levels and feeding behavior in sei whales. We also study how underwater noise affects the way sei whales behave, eat, interact with each other, and move within their habitat.