What We Do
The Milford Laboratory, a world leader in aquaculture science, was established at the request of Connecticut's oyster industry to help expand sustainable oyster harvests. Over the lab's illustrious history, NOAA scientists, working closely with industry and academia, have made fundamental contributions to the understanding of shellfish biology and reproduction (see "History," below). Today, the Milford Lab continues to conduct state-of-the-art science that informs management for the sustainable expansion of aquaculture, provides services to the shellfish aquaculture industry, and advances new technologies through collaborative research.
The lab employs approximately 20 full-time Federal research staff, with collaboration from contractors, visiting scientists, support staff and students. The scientific resources of the Milford Lab include a microalgal culture collection, a shellfish hatchery and tank farm, a flow cytometry facility, and a 49-foot research vessel, the R/V Victor Loosanoff.
Current projects include developing probiotics for use in oyster hatcheries, studying aquaculture gear as habitat for marine life, nutrient bioextraction studies, shellfish genetics research, offshore shellfish aquaculture potential, and responses of shellfish to ocean acidification.
Milford Lab in the News
The Milford Lab forms the bedrock of the Eastern oyster family-based breeding initiative.
The Future of Probiotics: Discussion with an Irish Oyster Farmer and a CEO of an Aquaculture Research Company
Industry stakeholders offer their perspectives on the benefits of an oyster probiotic developed at the NOAA Milford Lab and the impact it could have on oyster hatcheries worldwide.
Putting a value on nitrogen remediation by bivalves 
The value of oyster and clam aquaculture in terms of their nitrogen removal services has been quantified by a groundbreaking new study.
Can probiotics improve Pacific oyster production?
Trials using a probiotic developed at the Milford Lab to combat bacterial shellfish pathogens in commercial Pacific oyster hatcheries are due to launch in Ireland and the US.
Black sea bass more abundant in Long Island Sound as water warms
Scientists at the Northeast Fisheries Science Center's Milford Laboratory in Connecticut documented a distinct shift in Long Island Sound fish abundance, with black sea bass showing up in increasing numbers while winter flounder declined.
Insight from Sports Medicine Leads to Discovery About Mussels in an Acidifying Ocean
Milford Lab scientists discover feeding rates of blue mussels slow down under ocean acidification conditions. The cause may be the slowing beat of gill cilia, similar to a known response in human lung cells.
Ocean's changing chemistry slows growth of oyster larvae, study finds
East Coast hatcheries react to research that indicates impact goes beyond shell-building.
Tracking Marine Life with Invisible Clues: eDNA Enhances Ecosystem Monitoring
As animals swim, they shed scales, tissue, and waste, leaving traces of DNA in the water. Scientists collect a water sample and analyze the DNA found in it, identifying the species that left it behind without capturing a single animal.
---
Our Leadership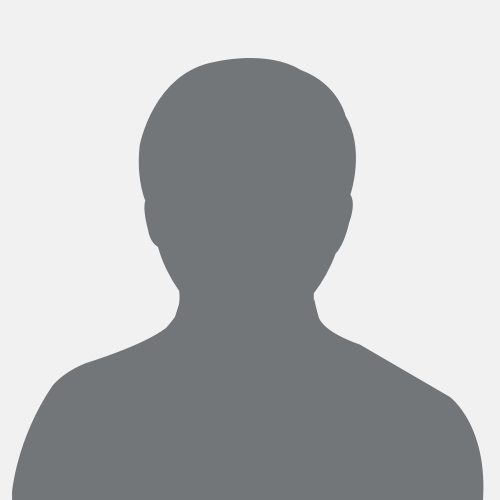 Thomas Noji, Ph.D.
Tom is a marine ecologist. After completing undergraduate studies at Earlham College in Indiana in 1976, he worked and studied in Germany and received his Ph.D. in biological oceanography at the Institute of Oceanography at the University of Kiel in 1989. Currently he spends much of his work time promoting Center and Division science activities through personnel and budget planning, and pursuing partnerships with academic and industry partners to increase the nation's sustainable seafood production.
---
Management Team
Aquaculture Sustainability Branch
Gary Wikfors, Ph.D.
Aquaculture Systems & Ecology Branch
Lisa Milke, Ph.D.
---
Our History
In 1931, Dr. Victor Loosanoff became the first full-time scientist in Milford using science to solve the biological problems facing Connecticut's oyster industry. Under his leadership, the Milford Laboratory made fundamental contributions to the understanding of shellfish biology and reproduction. Methodology was developed to spawn bivalve shellfish nearly year-round and to rear all life stages (embryonic, larval, and adult). This became known as the "Milford Method" and is still used worldwide in the aquaculture industry. Geneticists developed strains of shellfish with desirable traits, such as rapid growth. Mixtures of algae were cultured to support each shellfish life stage. This became the Milford Lab culture collection, established by Dr. Robert R.L. Guillard in the 1950s and built upon by Dr. Ravenna Ukeles throughout the 1960s-1980s. Scientists and industry professionals from around the world have used samples from this extensive algal library.
Since its founding, the lab has worked closely with the shellfish industry to help solve problems and increase production. Due to increased interest in the 1970s, Milford researchers investigated methods for culturing species such as bay scallops, surfclams, and hard clams. The lab became part of NOAA in the 1970s and research was broadened to reflect the fisheries management priorities of the National Marine Fisheries Service. Studies emphasized the impacts of environmental conditions and manmade stresses on the biological processes of various marine species. In particular, Milford scientists investigated the effects of heavy metals and organic compounds on the biological functions of key marine organisms, documenting which pollutants were causing specific effects.
With a focus on domestic seafood production, the Milford Lab continues to be a world leader in aquaculture science. The lab conducts research that informs the management and expansion of sustainable aquaculture, as well as seeks to understand interactions between aquaculture practices and the environment.