Our Location
The Northeast Fisheries Science Center's functions are carried out through the coordinated efforts of research facilities in Connecticut, Maine, Massachusetts, New Jersey, and Rhode Island. Our multidisciplinary program of basic and applied research covers the Northeast Continental Shelf Ecosystem from the Gulf of Maine to Cape Hatteras. Our Woods Hole, Massachusetts office also houses a science aquarium which is open to the public.
What We Do
The Northeast Fisheries Science Center has conducted a comprehensive marine science program in the region since 1871. We  study fishery species and fisheries, monitor and model ocean ecosystems, and provide reliable advice for policy makers. Our work promotes recovery and long-term sustainability of marine life in the region, supports both wild and cultured seafood harvests, helps sustain coastal  communities, and generates economic opportunities and  benefits from the use of these resources.
We strive to be objective and impartial, and to provide the best science available for ocean stewardship. We work with the Greater Atlantic Regional Fisheries Office to ensure informed management decisions based on sound science. Please see our 2020 Strategic Plan for detailed information.
Mission and Vision
Vision Statement
Conduct ecosystem-based research and assessments of living marine resources, with a focus on the Northeast Shelf, to promote the recovery and long-term sustainability of these resources, and to generate social and economic opportunities and benefits from their use.
Mission Objectives
Research and Monitoring
Understand and predict changes to marine ecosystems and their subsystems affecting living marine resources, fisheries, habitats, ecosystem condition, productivity, aquaculture, and the generation of net National benefits.
Scientific Advice
Develop and provide the scientific foundation for management programs that has an ecosystem-based framework.
Enhance society's capability to respond to changing ecosystem conditions and to manage risk by developing science-based decision tools.
Education and Outreach
Engage and interact with individuals, partners, schools, communities, and industries to facilitate information flow, to assure coordination and cooperation, and to provide technical assistance in the management of living marine resources and their habitats. 
The Northeast Fisheries Science Center values diversity and seeks to build a diverse and inclusive workforce through our Academic Programs Office.
Annual Guidance Memo
Our Director provides annual guidance on activities that take place every year. Download the current Annual Guidance Memo.
Our Divisions
Ecosystems and Aquaculture
Our Ecosystems and Aquaculture Division studies the interactions between the environment and marine life to promote sustainable wild-caught and cultivated fisheries, and to conserve protected species in the Northeast Continental Shelf ecosystem.
Fishery Monitoring and Research
Our Fishery Monitoring and Research Division provides services that help maintain productive and sustainable fisheries, recover and conserve protected species like whales and endangered fish,  and support healthy marine ecosystems.
Population & Ecosystems Monitoring & Analysis
Our Population and Ecosystems Monitoring and Analysis Division maintains a comprehensive data collection effort, including  biological samples taken directly from fish and other sea life in our oceans. These collections provide data used to assess the status and trends of fishery resources and the dynamics of the ecological processes that control resource productivity. Over time they are an index of the fast moving changes off our coast owing to human activities and a changing climate.
Resource Evaluation and Assessment
Our Resource Evaluation and Assessment Division determines the effects of management measures on the status of fishery and protected species, and also examines the impacts of management actions on the individuals, businesses, and communities in the region that depend on these stocks.
---
Our Leadership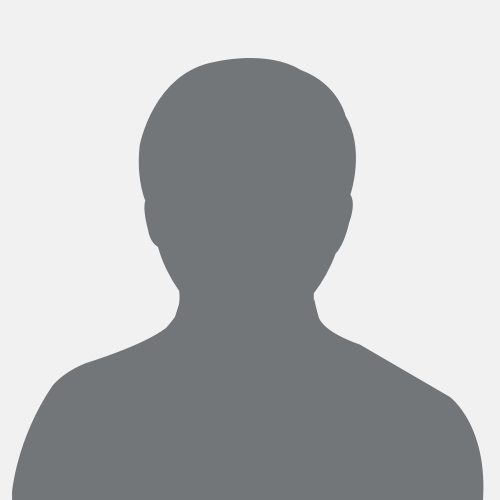 Jon Hare, Ph.D.
Dr. Hare became Science and Research Director in October of 2016. Before that, he held various positions with NOAA Fisheries for more than two decades, winning multiple awards for his leadership and administrative capabilities, as well as for his research. Most recently, he served as Supervisory Research Oceanographer and Acting Ecosystems Processes Division Chief for the NEFSC Narragansett Laboratory. In this role he managed division research while also managing personnel and research resources for five different locations in the center.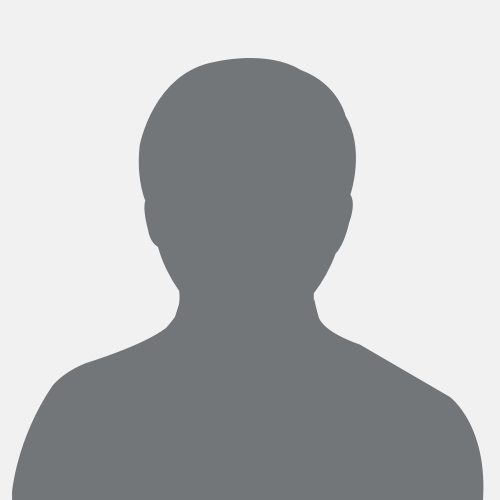 Nicole Cabana
Nicole Cabana has been at the NEFSC since 2018, when she reported as a NOAA Corps Officer in the Chief of Staff role. In 2020 she retired from the NOAA Corps. She has an undergraduate degree in Marine Biology, a Masters degree in Engineering, and certificates in Geographic Information Systems and Project Management. She is also a dual rated pilot, certified to fly both fixed and rotary wing aircraft on a variety of scientific missions. As Deputy Director, she supports the Center Director and oversees the five labs and NEFSC's 400+ staff.
---
Management Team
Ecosystems and Aquaculture
Thomas Noji, Ph.D.
Aquaculture Sustainability

Gary Wikfors, Ph.D., Chief, Aquaculture Sustainability Branch

Aquaculture Systems and Ecology

Lisa Milke, Ph.D., Chief, Aquaculture Systems and Ecology Branch

Ecosystems and Aquaculture , Fisheries Ecology

Beth Phelan, Ph.D., Chief, Fisheries Ecology Branch

Resource Evaluation & Assessment/Ecosystem Dynamics & Assessment

Kimberly Hyde, Ph.D., Operations Research Analyst

Oceans & Climate

Paula Fratantoni, Ph.D., Chief, Oceans & Climate Branch
Fishery Monitoring & Research Division
Amanda McCarty
Jessica Stephen, Ph.D.
Fishery Monitoring & Research

Amy Sierra Martins, Supervisory Fishery Biologist, Deputy Division Chief

Cooperative Research

Anna Mercer, Ph.D., Chief, Cooperative Research Branch

Training and Data Quality

Ryan Shama, Chief, Training and Data Quality

Fisheries Monitoring Operations

Katherine McArdle, Chief, Fisheries Monitoring Operations Branch
Population & Ecosystems Monitoring & Analysis Division
Kathryn Ford
Ecosystems Surveys

Peter Chase, Chief, Ecosystems Surveys Branch

Population Biology

Rich McBride, Ph.D., Chief, Population Biology Branch
Resource Evaluation and Assessment
Michael Simpkins, Ph.D.
Tara Trinko Lake
Ecosystem Dynamics & Assessment

Scott Large, Ph.D., Chief, Ecosystem Dynamics & Assessment Branch

Population Dynamics

Russ Brown, Ph.D., Chief, Population Dynamics Branch

Protected Species

Sean Hayes, Ph.D., Chief, Protected Species Branch

Social Sciences

Eric Thunberg, Ph.D., Chief, Social Sciences Branch
Operations, Management & Information Division, NEFSC
Garth Smelser
Lavern Spillane
Research Communications

Teri Frady, Chief, Research Communications Branch

Budget & Finance

Kelly Taranto, Chief, Budget & Finance Branch
Information Technology Division
Kevin Portanova
Database & Development

Heidi Marotta, Chief, Data & Development Branch

Infrastructure & Operations

Maksim "Max" Litvinskiy, Chief, Infrastructure Branch

Project Management

Erin Kupcha, Chief, Project Management Branch
---
Other Locations
Woods Hole Lab
The Woods Hole facility is the nation's first federal fisheries lab, established in 1871.The Science Center's directorate is located here along with the majority of stock assessment, population biology, fishery monitoring, marine mammal, and social sciences researchers. The lab also houses the nation's oldest public aquarium, open to visitors year-round.
Sandy Hook Laboratory
The James J. Howard Marine Sciences Laboratory is a state-of-the-art marine research facility. The primary mission of the lab is to conduct research in ecology, leading to a better understanding of both coastal and estuarine organisms and the effects of human activities on nearshore marine populations.
Milford Lab
Located on the shore of Long Island Sound, the Milford Lab's well-integrated aquaculture program includes studies of the culture of fish and shellfish to develop methods suitable for commercial use as well as for stock enhancement and restoration. Nearshore habitats are studied to determine what characteristics make a habitat suitable for a particular species.
Narragansett Lab
At this lab, research is conducted on the effects of changing oceanographic and ecological conditions on the productivity and health of the Northeast US Continental Shelf ecosystem. Studies also are conducted on the demography and ecology of shark populations in response to oceanographic conditions to provide information for shark assessment and management.
Orono Field Station
At the Orono station, the Atlantic Salmon Ecosystems Research Team works to promote the recovery and future sustainability of Atlantic salmon and other diadromous fish and their ecosystems. The salmon team primarily focuses on fish in the estuarine and marine environment.
---
Our History
NOAA Fisheries' first laboratory was founded in Woods Hole, Massachusetts in 1871. Since then, we have conducted a comprehensive marine science program, studying fishery species and fisheries, monitoring and modeling ocean conditions and habitats, developing aquaculture, and providing reliable advice for policymakers. Our work promotes recovery and long-term sustainability of marine life in the region and helps sustain coastal communities.
For an in-depth look at how the Fisheries started and developed in the Northeast, check out our history site!