Witch Flounder
Glyptocephalus cynoglossus
Quick Facts
Region
New England/Mid-Atlantic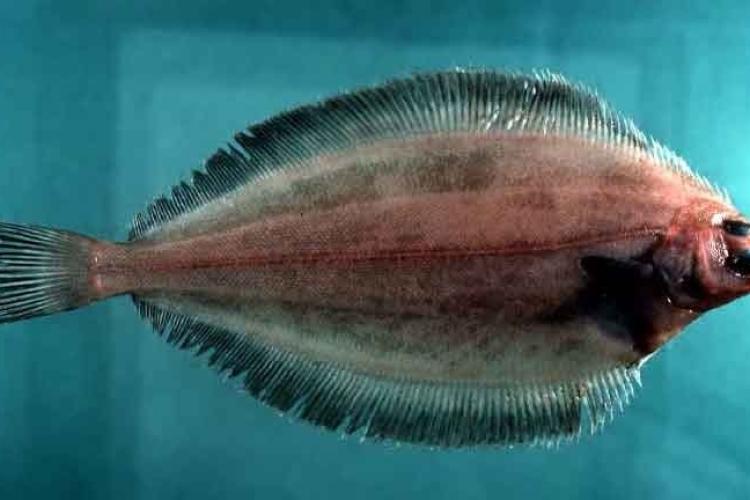 About the Species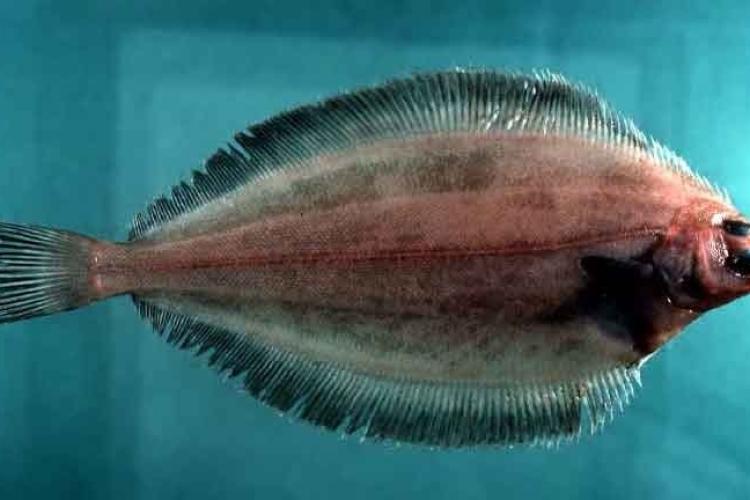 Status
Appearance
Witch flounder is a right-eyed species of flounder.

Witch flounder have a relatively small head, small mouth, and narrow body.

Witch flounder are covered in smooth scales.  

Witch flounder have approximately 12 indentations on the underside (blind side) of their head. 

The top side (eyed side) of a witch flounder is generally grayish-brown in color, while the bottom side is white and covered with tiny dark dots. The top side pectoral fin is dusky or even black with a narrow light distal border. 
Biology
Relative to other flatfish in the region, witch flounder are slow-growing, late-maturing, and long-lived.

Witch flounder can grow up to 25 inches long.

Witch flounder typically spawn in cold water during March – November, with peak spawning occurring during the summer months.

Witch flounder living near the northern end of the species' range typically spawn later in the year than those living farther south.

Witch flounder spawn on or near the bottom of the ocean, and the fertilized eggs float and develop higher in the water column.

When witch flounder first hatch, their eyes are symmetrical, with an eye on each side of their head. As the fish grows, it flattens out and the left eye moves over to the right side of its head. After this metamorphosis, the juvenile settles to the ocean bottom.

Witch flounder do not complete metamorphosis until they are between 4 and 12 months old.

Adult witch flounder primarily feed on polychaete worms, but they also prey on other bottom-dwelling invertebrates such as sea cucumbers, small crustaceans, and small mollusks.
Where They Live
Witch flounder are found on the Eastern and Western sides of the North Atlantic.

Along the western side of the North Atlantic, witch flounder are distributed in deep, cold waters from Labrador to North Carolina.
Management
We manage a single stock of witch flounder in U.S. waters.

NOAA Fisheries

 and the 

New England Fishery Management Council

 manage the fishery.
Witch flounder, along with other groundfish in New England waters, is managed under the 

Northeast Multispecies Fishery Management Plan

, which includes:

Permitting requirements for commercial vessels.

Separate management measures for recreational vessels.

Time/Area Closures to protect spawning fish and habitat.

Minimum fish sizes to prevent harvest of juvenile fish.

Annual catch limits, based on best available science.

An optional sector (

catch share

) program can be used for cod and other groundfish species. The sector program allows fishermen to form harvesting cooperatives and work together to decide when, where, and how they harvest fish.
Scientific Classification
Kingdom
Animalia
Phylum
Chordata
Class
Actinopterygii
Order
Pleuronectiformes
Family
Pleuronectidae
Genus
Glyptocephalus
Species
cynoglossus
Recreational Fishing Regulations
Commercial Fishing Regulations
Subsistence Fishing Regulations
Seafood Facts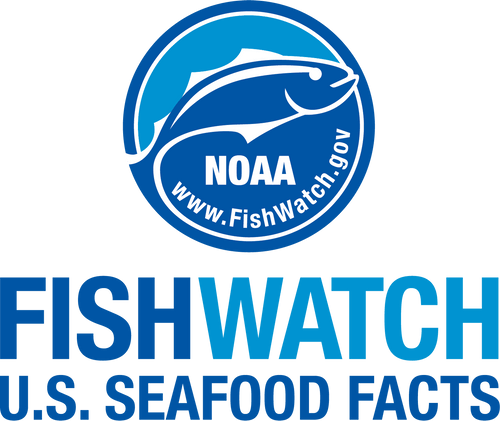 ---
Documents
Document
These citations were used to generate the information found on the witch flounder species page.