Black Abalone
Haliotis cracherodii
Quick Facts
Threats
Disease, Low densities and reproductive rates, Overfishing, Sedimentation events, Spills and spill response activities
About the Species
Black abalone belong to a group of plant-eating marine snails that were once common in California. They once numbered in the millions along the California coast but are now endangered.
Native people along California's coast ate abalone for thousands of years and large groups of abalone shells indicating human settlement, or "middens," date back 7,400 years. Abalone shells were also traded along routes starting in southern California and reaching east of the Mississippi River.
Black abalone continue to live in rocky intertidal and subtidal reefs along the California and Baja California coast. They are "broadcast spawners," releasing eggs and sperm into the water by the millions when environmental conditions are right. Their strong, muscular "foot" allows them to attach to rocks and other hard surfaces while their oval-shaped shells protect them from predators. Although fishing for black abalone has been illegal in California since 1993, the high price of abalone meat makes them a target of poachers. This species has experienced major declines in abundance throughout the Southern California coast because of historical overfishing and—more recently—mass mortalities associated with a disease known as withering syndrome.
NOAA Fisheries is dedicated to conserving and restoring black abalone. Our scientists use innovative techniques to study, protect, and restore their population. We also work with our partners to ensure that regulations and management plans are in place to reduce poaching and increase the wild abalone population.
Population Status
Black abalone had been important to commercial and recreational fishing in California since the mid-1800s, and commercial fishery landings peaked in 1973 at nearly 2 million pounds. By 1993, both commercial and recreational fisheries for black abalone closed because of significant population declines throughout Southern California, primarily due to mass mortalities associated with disease (withering syndrome).
Black abalone populations have been monitored throughout the California coast from the mid-1970s to today, providing the primary source of information on the species' status and trends over time. Populations are healthy along the Central and North-Central California coast, but persist at low densities or have become locally extinct in most locations south of Point Conception. Since the early 2000s, however, black abalone have been observed for the first time in many years at several sites throughout Southern California and have even increased in numbers at a few locations.
Recovering the species will involve protecting the remaining healthy populations to the north, restoring disease-impacted populations to the south, continuing long-term monitoring throughout the species' range, and conducting research on the species' biology and response to threats, such as disease and oil spills, to inform management and conservation actions.
Protected Status
Appearance
The black abalone is a marine snail with one large, oval-shaped shell and a muscular foot used to move and to hold tightly to rocks. The blackish-blue shell has five to nine holes (respiratory pores) used to breathe, remove waste, and reproduce. It also has a black-colored epipodium, an extension of the foot with tentacles used to sense the surrounding environment.
Biology
Abalone are slow-moving bottom dwellers. They attach to rocks and other hard surfaces using their muscular foot. When disturbed, they become difficult or impossible to remove. An abalone can also use its foot to move across surfaces. Black abalone are generally found in rock crevices.
Adults eat different types of algae. They can catch kelp drifting along the seabed or attached to rocks. Black abalone feed on giant kelp and feather boa kelp in southern California (south of Point Conception) habitats, and bull kelp in central and northern California habitats.
Where They Live
Range

Black abalone live on rocky substrates in intertidal and shallow subtidal reefs (to about 18 feet deep) along the coast. They typically occur in habitats with complex surfaces and deep crevices that provide shelter for juveniles and adults. Because they occur in coastal habitats, black abalone can withstand extreme variations in temperature, salinity, moisture, and wave action. Black abalone range from about Point Arena, California, to Bahia Tortugas and Isla Guadalupe, Mexico. They are rarely found north of San Francisco and south of Punta Eugenia. In the mid-1900s, black abalone abundances were highest south of Monterey, particularly at the Channel Islands off southern California. Beginning in the 1980s, the spread of withering syndrome caused mass mortalities, leading to dramatic declines in black abalone throughout the southern portion of the range. Today, populations in southern California remain at low densities, with signs of natural recruitment and increasing numbers at a few sites. The status of the species in Mexico remains largely unknown but is also depleted compared to historical levels due to overfishing and disease.

Scientific Classification
Kingdom
Animalia
Phylum
Mollusca
Class
Gastropoda
Order
Archaeogastropoda
Family
Haliotidae
Genus
Haliotis
Species
cracherodii
Recreational Fishing Regulations
Commercial Fishing Regulations
Subsistence Fishing Regulations
Seafood Facts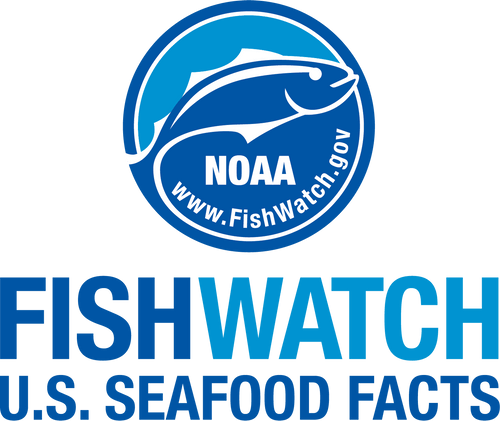 ---
Management Overview
Black abalone are protected under the Endangered Species Act. NOAA Fisheries is working with many partners to monitor the status and habitats of wild black abalone and protect this species in many ways, with the goal of rebuilding their populations.
---
Science Overview
NOAA Fisheries conducts research on the biology, behavior, and ecology of the black abalone. The results are used to inform management decisions and enhance recovery efforts for this endangered species.
Along with NOAA Fisheries, many groups—both in the United States and in other countries—are working to help save the black abalone. Among them are the following:
Long-Term Population and Habitat Monitoring
Long-term monitoring of black abalone populations and their habitat has been ongoing throughout the California coast, in some areas since the mid-1970s. NOAA Fisheries continues to support these monitoring programs because the data provided are critical to assessing the status and recovery of black abalone. For example, these monitoring efforts allowed researchers and resource managers to detect the mass mortalities of black abalone that occurred in the 1980s and 1990s and to track the spread of the disease through the Channel Islands and northward along the mainland California coast. Since then, continued monitoring has confirmed the local extirpation of black abalone at many sites, as well as the persistence of black abalone at several locations. Monitoring has also detected recent recruitment events and increases in black abalone numbers at a few local areas.
Efforts to expand monitoring in southern California and Baja California are underway to fill data gaps within these regions. Future monitoring may also include genetic sampling to evaluate the population structure of wild populations and additional health monitoring to assess the level of infection with the withering syndrome disease, as well as to provide early detection of other diseases among the wild population. This long-term monitoring is only possible due to the efforts of our many partners, including Federal agencies, State agencies, universities, and non-governmental organizations, that carry out field monitoring each year and maintain and manage the data so that it is accessible to researchers and resource managers.
Learn more about how we monitor black abalone populations
Disease Research and Health Monitoring
Our partners at the University of Washington, University of California Santa Cruz, University of California Davis-Bodega Marine Lab, and CDFW have made significant advancements in disease research, including the development of novel methods to detect the withering syndrome pathogen in wild abalone and their habitat, antibiotic treatments to remove the pathogen from captive abalone, correlations between increased water temperature and increased infection and disease rates, and the discovery of a bacteriophage that infects the pathogen and increases the survival of infected abalone. We continue to work with our partners to evaluate the potential for disease resistance in black abalone (through the bacteriophage and through genetically-based resistance) and the susceptibility of black abalone to other diseases.
Learn more about black abalone and withering syndrome
Captive Breeding Studies
Development of a captive propagation program for black abalone would support our understanding of the early life history of black abalone, as well as provide animals for research and outplanting efforts, to enhance wild populations. The biggest obstacle, however, is the challenge of spawning black abalone in captivity. To date, successful captive spawning has been very limited and difficult to replicate. Since 2013, researchers at the Navy and now at the Southwest Fisheries Science Center have been working to develop reliable methods to spawn black abalone in captivity. Once methods have been developed, we can learn from the white abalone captive propagation and outplanting programs to inform development of such programs for black abalone.
Documents
Document
This recovery plan describes the recovery goals, objectives, criteria, and actions needed to…
Document
The summary and evaluation of progress to date on recovery implementation of Black abalone
---