Quick Facts
Weight
100 to 150 pounds (45-70 kg)
Lifespan
Unknown but long-lived
Length
25 to 35 inches (65-90 cm)
Threats
Entanglement, Marine debris, Disease, Chemical pollution, Noise, Habitat degradation and loss, Harvest
Region
New England/Mid-Atlantic, Pacific Islands, Southeast, West Coast
About The Species
Hawksbill turtles are found throughout the tropical waters of the Atlantic, Pacific, and Indian Oceans. Their diet consists mainly of sponges that live on coral reefs. Today, loss of coral reef habitat  around the world is the primary threat to hawksbill turtles.
Hawksbill turtles are endangered because of their beautiful shell. They were hunted for hundreds of years in huge numbers for the "tortoise shell" that was used in many types of jewelry and trinkets. Harvesting hawksbill turtles for their shell nearly drove the population to extinction. Today, the Convention on International Trade of Endangered Species (CITES) forbids the trade of any turtle products on the international market, including the "tortoise shell" from hawksbill turtles.
NOAA Fisheries and our partners are dedicated to conserving and recovering turtle populations worldwide. We use a variety of innovative techniques to study, protect, and recover these endangered animals. We engage our partners as we develop regulations and recovery plans that foster the conservation and recovery of hawksbills and their habitats.
Status
Hawksbills usually nest in small numbers, and often on remote beaches, so it is difficult to estimate population trends. The largest populations of hawksbills are found in the Caribbean, the Republic of Seychelles, Indonesia, and Australia.
The most significant nesting within the United States happens in Puerto Rico and the U.S. Virgin Islands. Each year, about 500 to 1,000 hawksbill nests are laid on Mona Island, Puerto Rico and another 100 to 150 nests on Buck Island Reef National Monument off St. Croix. Nesting occurs to a lesser extent on other beaches in St. Croix and on islands such as St. John, St. Thomas, Culebra Island, Vieques Island, and mainland Puerto Rico.
In addition to nesting beaches on U.S. islands, hawksbills nest at many other sites in the Caribbean, with the majority of nesting occurring in Mexico and Cuba. In Mexico, hawksbills nest in Campeche, Yucatán, and Quintana Roo.
In the continental United States, nesting is rare and is restricted to the southeast coast of Florida and the Florida Keys. No nesting occurs on the U.S. West coast.
In the Pacific, hawksbills in areas of U.S. jurisdiction nest primarily in Hawaii where 20-25 females may nest annually on beaches along the south  coast of the island of Hawaii. Hawksbill nesting also occurs sporadically in American Samoa and Guam, although no nesting has been documented in these areas in over a decade. In the Eastern Pacific,  300 females are estimated to nest annually from Mexico to Peru.
The largest nesting population of hawksbill turtles is believed to be in Australia and Solomon Islands. Almost 2,000 hawksbills nest on the northwest coast of Australia and 6,000 to 8,000 nest near the Great Barrier Reef every year. Around 2,000 hawksbills nest each year in Indonesia and 1,000 in the Republic of Seychelles. The largest rookery for hawksbill turtles in the oceanic South Pacific is in the Arnavon Islands of the Solomon Islands. Arnavon hawksbills have been heavily exploited for their shell for centuries, but two decades of conservation and monitoring effort are showing encouraging signs of recovery with 845 individual nesting female hawksbills tagged over a 22 year period, 1991 - 2012.
Protected Status
Appearance
Hawksbills get their name from their unique beak-like mouths. A hawksbill's head comes to a point, and its lower jaw is V-shaped, giving it a hawk-like appearance. They are small to medium-sized sea turtles with beautiful amber-colored, patterned shells. Their shells are serrated with overlapping scutes (thick bony plates). The scutes are usually golden brown with streaks of orange, red, and black. The bottom of the shell is a light yellow. Hatchlings are only 1 to 2 inches long and mostly brown in color. Unique to hawksbill sea turtles is a pair of claws on each flipper. Hawksbills also have four (or 2 pairs) of scales between their eyes compared to green turtles with two (or 1 pair) scales.  
Behavior and Diet
Hawksbills have a mixed migratory strategy. Some will migrate long distances between nesting beaches and foraging areas, which is similar to green and loggerhead turtles. In the Atlantic, a female hawksbill tagged at Buck Island Reef National Monument in the U.S. Virgin Islands traveled 1,160 miles to the Miskito Cays in Nicaragua.  Solomon Island hawksbills can travel 500 to 1000 miles (800 –1650 km) between Arnavon nesting beaches and foraging areas off Australia. However, other hawksbill populations will stay close to their rookery. For example, Hawaiian hawksbills travel 50 to 200 miles between nesting and foraging grounds.
Hawksbill turtles are often found near coral reefs which are home to their preferred food—sea sponges. However, in the Eastern Pacific, they are found in mangrove estuaries. They are  omnivorous (feeding on both plants and other animals) and will eat mollusks, marine algae, crustaceans, sea urchins, small fish, and jellyfish. The shape of their mouth and their sharp beaks enable them to reach into small holes and crevices in coral reefs to find food. In Hawaii they tend to be opportunistic given the lack of sponges.
Where They Live
Hawksbill turtles use different habitats at different stages of their life cycle, but they are most commonly found in healthy coral reefs. In the Eastern Pacific, hawksbills also inhabit  mangrove estuaries.
Juvenile turtles are believed to occupy the pelagic zone (the open sea), taking shelter in floating algal mats and drift lines of flotsam and jetsam. After a few years in the pelagic zone, small juveniles migrate to shallower coastal feeding grounds, including their preferred coral reef habitats.
The ledges and caves of coral reefs provide shelter for resting hawksbills during the day and at night. Hawksbills are known to rest in the same spot night after night. Hawksbills are also found around rock formations and high energy shoals, which are sand bars in shallow water. These places are very good sites for sponge growth. The turtles are also known to live in mangroves in bays and estuaries, particularly along the eastern shore of continents where coral reefs are absent.
Hawksbill turtles are circumtropical, usually occurring from 30° N to 30° S latitude in the Atlantic, Pacific, and Indian Oceans and associated bodies of water. Hawksbills are found throughout the Caribbean Sea and western Atlantic Ocean, regularly occurring in southern Florida and the Gulf of Mexico (especially Texas), in the Greater and Lesser Antilles, and along the Central American mainland south to Brazil. Hawksbills do not live in the Mediterranean Sea.
In the U.S. Atlantic territories, hawksbills are most common in Puerto Rico and the U.S. Virgin Islands. In the continental U.S., hawksbills are found primarily in Florida and Texas, though they have sometimes been found in each of the Gulf States and on the east coast as far north as Massachusetts. In Florida, hawksbills live in the reefs off Palm Beach, Broward, Miami-Dade, and Monroe Counties. Most sightings involve post-hatchlings and juveniles. These small turtles are believed to come from nesting beaches in Mexico.
Along the Pacific Rim, hawksbills sometimes nest in the southern part of the Baja peninsula. Sightings of juveniles and young adults foraging along the coast occur more regularly. Small nesting populations exist along the Eastern Pacific coast of the Americas from Mexico to Ecuador.
Within the Central Pacific, nesting is widely distributed, though scattered and in very low numbers. A small population of hawksbills nests in the main Hawaiian Islands, primarily on the island of Hawaii. The largest concentrations of nesting hawksbills in the Pacific occur on remote oceanic islands of Australia, Solomon Islands, and in the Indian Ocean.
Foraging hawksbills have been found on almost all of the island groups of Oceania, from the Galapagos Islands in the eastern Pacific to the Republic of Palau in the western Pacific. Along the far western and southwestern Pacific, hawksbills nest on islands and mainland Asia from China to Japan, throughout the Philippines, Malaysia, and Indonesia all the way to Papua New Guinea, the Solomon Islands, and Australia.
Lifespan & Reproduction
Hawksbills reach sexual maturity between 20-35 years of age, depending upon nesting population. Little is known about their life expectancy, but they are likely long-lived.
Female hawksbill turtles return to the beaches where they were born every two to five years to nest. They usually nest high up on the beach under or in the vegetation. They commonly nest at night on "pocket" beaches, with little or no sand. The nesting season varies by location, but in most places nesting occurs sometime between April and November.
Female hawksbill turtles first clear away dry sand with their front flippers and then dig a hole in the sand with their rear flippers and lay a clutch of eggs. After covering the nest, the turtle returns to the sea. Hawksbills generally lay three to five nests per season, which each contain an average of 130 to 160 eggs.
Eggs incubate for about two months. Hatchlings emerge at night and make their way to the sea, if undisturbed by artificial beachfront lighting.  
Threats
Habitat Loss
The main global threat to hawksbills is habitat loss due to coastal development and loss of coral reef communities. Coastal development can reduce nesting habitat and dune vegetation, increase erosion, change thermal profiles of beaches, and lead to increased artificial lighting. All of these impacts can reduce nesting success.
In addition, changes to coral communities can negatively impact both the habitat and foraging of hawksbills. Recent evidence shows that global climate change is damaging coral reefs by causing more cases of coral diseases, which can ultimately kill entire coral reef communities. Hawksbill turtles rely on these coral reefs for food resources and habitat.  
Bycatch  in Fishing Gear
One of the major threats to sea turtles is getting caught in fishing gear and drowning. The term for this accidental catch is bycatch. Sea turtle bycatch is a worldwide problem. Hawksbills are primarily a coastal species so nearshore coastal fisheries tend to be their greatest threat.
Intentional Killing of Turtles and Wildlife Trade
Despite their protection under the Convention on International Trade of Endangered Species (CITES), the intentional killing of hawksbills  for the wildlife trade and the lethal taking of turtles and their eggs is still widespread.
In the Caribbean and Southeast Asia, hawksbill shells are often carved into hair clips, combs, jewelry, and other trinkets, while whole stuffed turtles are sold in the illegal wildlife trade. Legal take of hawksbills is still permitted in a handful of countries in the Caribbean and the Pacific.
Vessel Strikes
Vessel strikes can injure or kill sea turtles. Injuries or death may be caused by propellers and blunt force trauma from the vessel's hull.
Ocean Pollution/Marine Debris
Marine turtles may die after ingesting fishing line, balloons, or plastic pieces and plastic debris, which they can mistake for food. They may also become entangled in marine debris and can be killed or seriously injured.
Scientific Classification
Kingdom
Phylum
Class
Order
Family
Genus
Species
imbricata
---
What We Do
Conservation & Management
Since 1977, NOAA Fisheries and U.S. Fish and Wildlife Service (U.S. FWS) have shared jurisdiction for recovery and conservation of sea turtles listed under the ESA. A Memorandum of Understanding outlines our specific roles: we lead the conservation and recovery of sea turtles in the marine environment, and U.S. FWS has the lead for the conservation and recovery of sea turtles on nesting beaches.
NOAA Fisheries is committed to the protection and conservation of the hawksbill sea turtle by:
Working with our partners to enact national and state laws, as well as international treaties, to protect sea turtles.

Researching, developing, and implementing fishing gear modifications (e.g., turtle exclusion devices for trawls, longline fishing gear technologies, and changes to gillnets ) to reduce bycatch, proposing changes to fishing practices, and closing certain areas to fishing when necessary.

Designating critical habitat areas to protect hawksbill turtle habitat.

Protecting and monitoring hawksbill turtle populations.

Working with our partners to raise awareness about illegal sea turtle trade.
Science
We conduct various research activities on the biology, behavior, and ecology of the hawksbill turtle. The results of this research are used to inform management decisions and enhance recovery efforts for this imperiled species. Our work includes:
Population monitoring through ship-based or aerial surveys, nesting beach studies, opportunistic data, tagging and genetic studies, mark-recapture studies.

Studying foraging and reproductive behavior.

Tracking of individuals over time to determine important life history traits.

Gleaning life history and population health information from stranding and fisheries bycatch datasets.

Understanding impacts of change in environmental and ocean conditions on sea turtle abundance, distribution, and demographics.

Designing fishing gear to minimize incidental capture of sea turtles during commercial and research fishing operations.

Capacity building and training to share the latest scientific techniques and tools to monitor sea turtle populations globally.
---
How You Can Help
Reduce Ocean Trash
Entanglement is major cause of injury and death for sea turtles. Reduce marine debris that may entangle or be accidentally eaten by sea turtles.
Participate in coastal clean-up events.
Reduce plastic use to keep our beaches and oceans clean—carry reusable water bottles and shopping bags.
Refrain from releasing balloons—they can end up in the ocean where sea turtles can mistake them for prey like jellyfish.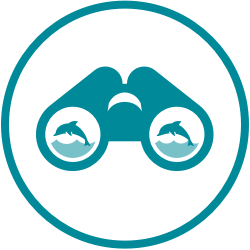 Keep Your Distance
Admire sea turtles from a respectful distance by land or sea—a minimum of 50 yards (1/2 a football field)—and follow these guidelines:
Don't disturb nesting turtles, nests, or hatchlings. If interested, attend organized sea turtle watches that know how to safely observe sea turtles.  
Never feed or attempt to feed sea turtles as it changes their natural behavior and may make them more susceptible to harm.
In some places in the world, most notably Hawaii, sea turtles bask out of the water—do not disturb basking turtles sleeping on the beach, or try to push them back into the water.
Boat strikes are a serious threat to sea turtles. When boating, watch for sea turtles in the water, slow down and steer around them. If you encounter them closer than 50 yards, put your engine in neutral to avoid injury.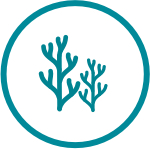 Protect Sea Turtle Habitat
Beaches are paramount for healthy sea turtle populations since females come to the shore to deposit their eggs into nests.
Keep nesting beaches dark and safe at night. Turn off, shield, or redirect lights visible from the beach—lights disorient hatchlings and discourage nesting females from coming onto beaches to lay their eggs.
After a day at the beach, remove recreational beach equipment like chairs and umbrellas so sea turtles are not turned away. Also, fill in holes and knock down sandcastles before you leave—they can become obstacles for nesting turtles or emerging hatchlings.  
Do not drive on sea turtle nesting beaches—vehicles can deter females from nesting, directly strike hatchlings and nesting turtles, and damage incubating nests.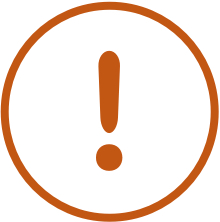 Report Marine Life in Distress
Management Overview
Hawksbill turtles are protected under the Endangered Species Act (ESA), listed as endangered. This means that the hawksbill turtle is in danger of extinction throughout all or a significant portion of its range. NOAA Fisheries is working to protect this species in many ways, with the goal that populations will increase worldwide.
In the United States, NOAA Fisheries and the U.S. Fish and Wildlife Service (U.S. FWS) have joint jurisdiction for sea turtles, with NOAA having the lead in the marine environment and U.S. FWS having the lead on the nesting beaches. Both federal agencies, along with many state agencies and international partners, have issued regulations to eliminate or reduce threats to sea turtles, while working together to recover them.
---
Recovery Planning and Implementation
Recovery Action
To help identify and guide the protection, conservation, and recovery of sea turtles, the ESA requires NOAA Fisheries and U.S. FWS to develop and implement recovery plans for each listed sea turtle species. Recovery plans provide a blueprint for conservation of the species and measurable criteria to gauge progress toward recovery.
The major recovery actions for hawksbill sea turtles include:
Protecting turtles on nesting beaches.

Protecting nesting and foraging habitats.

Reducing bycatch in commercial and recreational fisheries.

Reducing the effects of entanglement and ingestion of marine debris.

Working with partners internationally to protect turtles in all life-stages in foreign waters.

Supporting research and conservation projects consistent with Recovery Plan priorities.
Two recovery plans have been developed to recover and protect hawksbill turtle populations. Each is focused on the unique needs of turtles in the various regions:
The highly migratory behavior of sea turtles makes them shared resources among many nations, so conservation efforts for sea turtle populations in one country may be jeopardized by activities in another. This means that protecting sea turtles on U.S. nesting beaches and in U.S. waters alone is not enough to ensure the continued existence of the species. Learn more about international conservation efforts below.
Implementation
NOAA Fisheries is working to minimize effects from human activities that are detrimental to the recovery of hawksbill turtle populations in the U.S. and internationally. Together with our partners, we undertake numerous activities to support the goals of the hawksbill turtle recovery plans, with the ultimate goal to delist the species.
Efforts to conserve hawksbill turtles include:
Protecting habitat and designating critical habitat.

Reducing bycatch.

Rescue, disentanglement, and rehabilitation.

Eliminating the harvest of turtles and their eggs.

Eliminating the harassment of turtles on nesting beaches through education and enforcement.

Consulting with federal agencies to ensure their activities are not likely to jeopardize the continued existence of listed species.
Critical Habitat
When NOAA Fisheries lists a species under the ESA, we must determine whether there are areas of habitat that are essential, or contain features that are essential, for the conservation of the species. Those areas may be designated as "critical habitat." A critical habitat designation does not set up a marine preserve or refuge. Critical habitat protections only apply when federal funding, permits, or projects are involved.
In 1998, we designated critical habitat for hawksbill turtles to include the coastal waters surrounding Mona and Monito Islands, Puerto Rico. Coral reefs, like those found in the waters surrounding Mona and Monito Islands, are widely recognized as the primary foraging habitat of hawksbill turtles in the Caribbean. These coral reefs are among the few known remaining locations in the Caribbean where hawksbill turtles occur with considerable density.
---
Conservation Efforts
Reducing Bycatch
To reduce the incidental capture of sea turtles in commercial fisheries, we have enacted regulations to reduce bycatch in certain U.S. commercial fishing gears (gillnets, longlines, pound nets, and trawls) that interact with  sea turtles. Measures include:
Gear modifications.

Changes to fishing practices.

Time/area closures.
In the Gulf of Mexico, NOAA Fisheries has worked closely with the shrimp trawl fishing industry to develop turtle excluder devices (TEDs) to reduce the mortality of sea turtles incidentally captured in shrimp trawl gear. TEDs that are large enough to exclude even the largest sea turtles are now required in shrimp otter trawl nets.
Since 1989, the U.S. has prohibited the importation of shrimp harvested in a manner that adversely affects sea turtles. The import ban does not apply to nations that have adopted sea turtle protection programs comparable to that of the U.S. (i.e., require and enforce the use of TEDs) or to nations where bycatch in shrimp fisheries does not present a threat to sea turtles (for example, nations that fish for shrimp in areas where sea turtles do not occur). The U.S. Department of State is the principal agency of this law, while we serve as technical advisor. We provide extensive TED training throughout the world.
We are also involved in cooperative gear research projects designed to reduce sea turtle bycatch in the Gulf of Mexico and Atlantic pelagic longline fisheries, the Hawaii-based longline fisheries, the Atlantic sea scallop dredge fishery, the Chesapeake Bay pound net fishery, and non-shrimp trawl fisheries in the Atlantic and Gulf.
Fisheries Observers
Bycatch in fishing gear is the primary anthropogenic source of sea turtle injury and mortality in U.S. waters. The most effective way to learn about sea turtle-fishery interactions is to place observers aboard fishing vessels. Under the ESA, NOAA Fisheries identifies commercial and/or recreational fisheries in the Atlantic Ocean, Gulf of Mexico, and Pacific Ocean that are required to have observers to record sea turtle interactions. The purpose of observing these fisheries is to:
Learn more about sea turtle interactions.

Evaluate measures to reduce fisheries impacts/bycatch of protected sea turtles.  

Determine whether additional measures may be necessary to prevent sea turtle bycatch.
NOAA Fisheries determines which fisheries are required to carry observers to monitor potential interactions with sea turtles through an annual determination. Observers may also be placed on fisheries through our authorities under the Magnuson-Stevens Act.
Sea Turtle Stranding and Response
A stranded sea turtle is one that is found on land or in the water dead, injured, sick, or exhibiting usual behavior. One of the most well-known examples of mass strandings is when cold-stunned sea turtles strand during winter months on the Atlantic and Gulf coasts. During these events, thousands of turtles may require care.
The Sea Turtle Stranding and Salvage Network was established in response to the need to better understand the threats sea turtles face in the marine environment, to provide aid to stranded sea turtles, and to salvage dead sea turtles that may be useful for scientific and educational purposes. The network collects information on and documents strandings of marine turtles along the U.S. Gulf of Mexico and Atlantic coasts and includes federal, state, and private partners. This information is compiled into a centralized database.
NOAA's Pacific Islands Fisheries Science Center's Marine Turtle Biology and Assessment Program rehabilitates and studies stranded sea turtles throughout the Hawaiian Islands. Other state and local organizations respond to sea turtle strandings on the U.S. West Coast.
The actions taken by stranding network participants improve the survivability of sick, injured, and entangled turtles while also helping scientists and managers to expand their knowledge about diseases and other threats that affect sea turtles in the marine environment and on land.
International Conservation
The conservation and recovery of sea turtles requires international cooperation and agreements to ensure the survival of these highly migratory animals. We have a broad national and international program and work closely with partners under two international environmental agreements that deal exclusively with sea turtle conservation:
Additional international treaties and agreements include:
Cartagena Convention: Protected under Annex II of the Specially Protected Areas and Wildlife (SPAW) Protocol.
---
Key Actions and Documents
North Carolina Division of Marine Fisheries has been issued a permit for the incidental take of endangered Kemp's ridley (Lepidochelys kempii), leatherback (Dermochelys coriacea), and hawksbill (Eretmochelys imbricata) sea turtles and threatened green …
Science Overview
NOAA Fisheries conducts various research activities on the biology, behavior, and ecology of the hawksbill sea turtle. The results of this research are used to inform management decisions and enhance recovery efforts for the endangered hawksbill.
Population Assessments
Turtle population assessments ideally include information on the species' abundance and distribution, life history, and human impacts. This information can help us evaluate the effectiveness of conservation and recovery measures, and can help guide actions to enhance recovery. To estimate population abundance, researchers conduct aerial and vessel-based surveys of selected areas and capture and mark turtles in the water and on beaches. We also incorporate data collected on nesting beaches, via stranding networks, and from fisheries observer programs. Other information that informs sea turtle population assessments includes population structure (genetic analyses), age to maturity, survivorship of the various life stages (e.g., hatchling, juvenile, adult) foraging and reproductive behavior, movement and distribution, and habitat studies.
Tagging and Tracking Studies
Satellite telemetry allows researchers to track sea turtles as they swim from place to place. These satellite tags are designed and attached in a manner that minimizes disturbance to the turtle. The tags will eventually fall off. The data help us understand migration patterns, identify feeding areas, and identify where turtles overlap with their primary threats (e.g., fishing gear).
Research to Reduce Bycatch in Fishing Gear
We observe fisheries to understand the amount of sea turtle bycatch in various fisheries and the ways in which hawkbills interact with fishing gear.  We develop, evaluate, and modify fishing gear to reduce sea turtle bycatch while at the same time retaining a sustainable fish catch. This work includes TED development, use of circle hooks and certain bait types in longline fisheries, time and area closures for gillnets, and modifications to pound net leaders.
Learn more about our fishing gear research
Sea Turtle Genetics
NOAA Fisheries' National Sea Turtle Molecular Genetics Center serves as a worldwide resource and repository for sea turtle tissue and DNA samples and constitutes a major area of research supporting sea turtle conservation. For example, a turtle's unique genetic "fingerprint" can be used to determine the nesting population it belongs to, and in some cases can identify parental and sibling relationships.
---
---
Research
Science for Conservation We study sea turtle species that live in the North Pacific Ocean during one or more life stages, from hatchling to adult. This includes green, loggerhead, olive ridley, leatherback, and hawksbill sea turtles—all of which are…