Quick Facts
Weight
Up to 2,500 pounds (males) or 800 pounds (females)
Threats
Changes in prey availability, Predation, Entanglement in fishing gear and marine debris, Contaminants and pollutants, Illegal shooting, Illegal feeding, Vessel strikes
Location
Alaska, West Coast
About the Species
The Steller (or northern) sea lion is the largest member of the family Otariidae, the "eared seals," which includes all sea lions and fur seals. Steller sea lions are named for the German surgeon and naturalist Georg Wilhelm Steller. In 1742, he observed and described these large pinnipeds. Steller sea lions' impressive low-frequency vocalizations sound more like a roar when compared to California sea lions which sound more like a bark.
Historically, Steller sea lions were hunted for their meat, fur hides, oil, and various other products. Due to conflicts with fishermen, numbers were further reduced in the early 1900's when there was a bounty placed on the species. Intentional killing of Steller sea lions has not been permitted since 1972, when they were protected under the Marine Mammal Protection Act and listed under the Endangered Species Act.
Of note, the Eastern population of Steller sea lions was removed from the list of threatened and endangered species in November 2013 as a direct result of the recovery efforts and protections provided by the ESA. The Western population is still listed as endangered. 
NOAA Fisheries reamains dedicated to the conservation of Steller sea lions. Our scientists use a variety of innovative techniques to study and protect these animals. We also work with our partners to ensure that regulations and management plans are in place to reduce entanglement in fishing gear, create safer shipping lanes, and protect habitats.
Status
For management purposes, Steller sea lions inhabiting U.S. waters have been divided into two distinct population segments (DPS):
The Western DPS includes Steller sea lions born west of Cape Suckling (144° west longitude).
The Eastern DPS includes Steller sea lions born east of Cape Suckling.
The differentiation is based primarily on genetic and physical differences, but also on differing population trends in the two regions.
The decline in the abundance of Steller sea lions was first observed in Alaska in the late 1970s, and the rate of decline increased dramatically in the late 1980s which prompted NOAA Fisheries to list the species range-wide as threatened in 1990. The two DPSs were first recognized in 1997, with the Eastern DPS retaining its threatened status, while the status of the Western DPS was changed to endangered because of continued declines through the 1990s. 
The Eastern DPS has since recovered due to a more than 30 year period of population increase and was removed from ESA protection (de-listed) in 2013.
The Western DPS in Alaska is increasing slowly overall, but abundance continues to decline sharply in the Western and Central Aleutian Islands. A recovery plan guides actions to recover the Western DPS and a post-delisting monitoring plan guides monitoring for the Eastern DPS to ensure that it continues to thrive.
The reasons for these differing trends of the Eastern and Western DPSs are not clear, but may be related to food availability and the combined effects of commercial fishing, climate change, and contaminants.
View the stock assessment reports for the Steller sea lion
Appearance
Steller sea lions exhibit sexual dimorphism which means that adult males are noticeably larger than females and further distinguished by a thick mane of coarse hair. Adult males may be up to 11 feet long and can weigh up to 2,500 pounds. Females are smaller than males, at 7.5 to 9.5 feet long and weigh up to 800 pounds.
The coats of adult males and females are light blonde to reddish brown and slightly darker on the chest and abdomen. The light coloration is still visible when the body is wet. Like other pinnipeds, their coat of fur "molts," or sheds, every year.
Both sexes also have long whitish whiskers, or vibrissae, on their muzzle. The flippers and other hairless parts of the skin are black. The fore-flippers are broader and longer than the hind-flippers and are the primary means of locomotion in water. On land, sea lions, unlike "true" seals, can turn their hind flippers forward for walking.
Behavior and Diet
Steller sea lions are opportunistic predators, foraging and feeding primarily at night on a wide variety of fishes (including capelin, cod, herring, Atka mackerel, pollock, rockfish, salmon, and sand lance) and cephalopods (including squid and octopus). Their diet varies depending on the abundance and distribution of prey. Steller sea lions may disperse and range far distances to find prey (particularly adult males during the winter), but are not known to migrate.
Steller sea lions forage near shore and in open waters. They are also capable of traveling long distances in a season and can dive to approximately 1,300 feet in depth. They use land habitat as haul-out sites for periods of rest, molting, and as rookeries for mating and pupping during the breeding season. At sea, they are seen alone or in small groups, but may gather in large "rafts" at the surface near rookeries and haul-outs. They are capable of powerful vocalizations that are accompanied by a vertical head bobbing motion by males.
Where They Live
Steller sea lions prefer the colder temperate to sub-arctic waters of the North Pacific Ocean. Haul-outs and rookeries usually consist of beaches (gravel, rocky or sand), ledges, rocky reefs. In the Bering Sea and Okhotsk Sea, sea lions may also haul out on sea ice. Steller sea lions are distributed mainly around the coasts to the outer continental shelf along the North Pacific Ocean rim from northern Hokkaiddo, Japan through the Kuril Islands and Okhotsk Sea, Aleutian Islands and central Bering Sea, southern coast of Alaska and south to California. The population is divided into the Western and the Eastern DPSs at 144° west longitude (Cape Suckling, Alaska). The Western DPS includes Steller sea lions that reside in the central and western Gulf of Alaska, Aleutian Islands, as well as those that inhabit the coastal waters and breed in Asia (mainly Japan and Russia). The Eastern DPS includes sea lions living in southeast Alaska, British Columbia, California, and Oregon.
Lifespan & Reproduction
Steller sea lions are colonial breeders. Adult males, also known as bulls, establish and defend territories on rookeries to mate with females. Bulls become sexually mature between 3 and 8 years of age, but typically are not large enough to hold territory successfully until 9 or 10 years old. Mature males may go without eating for 1 to 2 months while they are aggressively defending their territory. Females typically reproduce for the first time at 4 to 6 years of age, usually giving birth to a single pup each year.
Adult females, also known as cows, stay with their pups for a few days after birth before beginning a regular routine of alternating foraging trips at sea with nursing their pups on land. Female Steller sea lions use smell and distinct vocalizations to recognize and create strong social bonds with their newborn pups.
At birth, pups are about 3 feet in length and weigh 35 to 50 pounds. Pups have a dark brown to black "lanugo" (a thick coat that's shed after birth) coat until 4 to 6 months old, when they molt to a lighter brown. By the end of their second year, pups are the same color as adults. Females usually mate again within 2 weeks after giving birth. Males can live to be up to 20 years old, while females can live to be 30.
This extreme sexual dimorphism suggests a highly polygynous mating system, where only a small proportion of the sexually mature males father most of the pups in a given season.
Threats
Changes in Prey Availability
The type of prey, access to the prey, and its distribution can change for a variety of reasons. Regional and local prey can change due to changes in climate and oceanography. In addition, cumulative and annual commercial fishery removals may result in a reduced availability of prey for sea lions.
Predation
The primary predators of Steller sea lions are killer whales.
Vessel Strikes
Inadvertent vessel strikes can injure or kill Steller sea lions.
Entanglement
Entanglement and ingestion of fishing gear and marine debris is known to contribute to Steller sea lion injury and mortality. Steller sea lions can become entangled in fishing gear, either swimming off with the gear attached or becoming anchored. Once entangled, sea lions may drag and swim with attached gear for long distances, ultimately resulting in fatigue, compromised feeding ability, or severe injury which may lead to reduced reproductive success and death. 
Contaminants
Contaminants enter ocean waters and affect Steller sea from many sources, such as oil and gas development, wastewater discharges, runoff, and other industrial processes. Once in the environment, these substances move up the food chain and accumulate in top predators. These pollutants can harm Steller sea lions' immune and reproductive systems.
Illegal Feeding
Feeding sea lions can lead to many problems including habituation, aggression, negative impacts to fisheries, entanglement, injury, and death. It is illegal to feed sea lions (PDF, 2 pages).
Scientific Classification
Kingdom
Animalia
Phylum
Chordata
Class
Mammalia
Order
Carnivora
Family
Otariidae
Genus
Eumetopias
Species
jubatus
---
What We Do
Conservation & Management
NOAA Fisheries is committed to the protection and recovery of Steller sea lions. Targeted management actions taken to secure protections for these animals include:
Reviewing projects that could harm Steller sea lions.
Educating the public about threats to Steller sea lions.
Monitoring population abundance and distribution.
Learn more about our conservation efforts
Science
Our research projects have discovered new aspects of Steller sea lion biology, behavior, and ecology and helped us better understand the challenges that all Steller sea lions face. This research is especially important in rebuilding endangered populations. Our work includes:
Conducting stock assessments.
Conducting genetic research.
Investigating life history and demography.
Monitoring foraging behavior.
Conducting studies of seasonal movements.
Analyzing food habits.
Learn more about our research
---
How You Can Help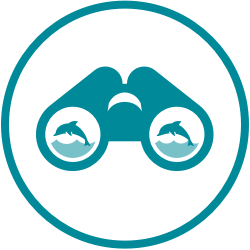 Keep Your Distance
Be responsible when viewing marine life in the wild. Observe all seals and sea lions from a safe distance of at least 50 yards and limit your time spent observing to 30 minutes or less.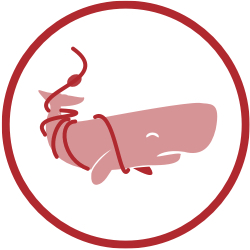 Report Marine Life in Distress
In Alaska, report a sick, injured, entangled, stranded, or dead animal to the Alaska Marine Mammal Stranding Hotline at (877) 925-7773 to make sure professional responders and scientists know about it and can take appropriate action.
Numerous organizations around Alaska are trained to receive reports and respond when necessary.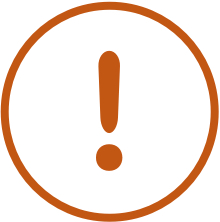 Report a Violation
Call the NOAA Fisheries Enforcement Hotline at (800) 853-1964 to report a federal marine resource violation. This hotline is available 24 hours a day, 7 days week for anyone in the United States.
You may also contact your closest NOAA Office of Law Enforcement field office during regular business hours.
---
Management Overview
Steller sea lions are are protected under both the Endangered Species Act and the Marine Mammal Protection Act. They are comprised of two populations: the Western distinct population segment (DPS) and the Eastern DPS. The Western DPS is listed as endangered under ESA and, therefore also designated as depleted under the MMPA. As a result, the stock is classified as a "strategic stock".
The Eastern DPS was previously listed as a threatened species under the ESA, but has since recovered to the point that it is no longer considered threatened. The recovery of the Eastern population of Steller sea lion is a significant achievement under the ESA. The only other time NOAA took action to delist a species was in 1994, with the now thriving eastern population of North Pacific gray whales.
Recovery Planning and Implementation
Recovery Action
Under the ESA, NOAA Fisheries is required to develop and implement recovery plans for the conservation and survival of listed species.
A recovery plan for the Steller sea lion was published in 1992. A revised recovery plan was issued in 2008. The major actions recommended in the plan are:
Continue to estimate population trends.
Reduce or eliminate injury and mortality caused by fisheries and fishing gear.
Protect habitats essential to the survival and recovery of the species.
Minimize effects of vessel disturbance.
Continue ban on hunting and other directed take.
Conduct an effective outreach program to inform the public about Steller sea lion biology, habitat utilization, and conservation issues.
Implementation
NOAA Fisheries is working to minimize effects from human activities that are detrimental to the recovery of Steller sea lion populations in the United States. Together with our partners, we undertake numerous activities to support the goals of the Steller sea lion recovery plan, with the ultimate goal to delist the species.
Efforts to conserve Steller sea lions include:
Education and outreach about harassment, feeding, and entanglements.
Protecting habitat and designating critical habitat.
Reducing bycatch.
Rescue, disentanglement, and rehabilitation.
Critical Habitat Designation
Once a species is listed under the ESA, NOAA Fisheries evaluates and identifies whether any areas meet the definition of critical habitat. Those areas may be designated as critical habitat through a rulemaking process. The designation of an area as critical habitat does not create a closed area, marine protected area, refuge, wilderness reserve, preservation, or other conservation area; nor does the designation affect land ownership. Federal agencies that undertake, fund, or permit activities that may affect these designated critical habitat areas are required to consult with NOAA Fisheries to ensure that their actions do not adversely modify or destroy designated critical habitat.
In 1993, critical habitat was designated (PDF, 190 pages) for Steller sea lions range-wide in the United States (both DPSs), and included 20-nautical mile buffer around all major haul-outs and rookeries, and three large offshore foraging areas in the Gulf of Alaska, eastern Bering Sea and Aleutian Islands. NOAA Fisheries also designated no-entry zones around rookeries, and implemented a complex suite of fishery management measures designed to minimize competition between fishing and the endangered population of Steller sea lions in critical habitat areas. NOAA Fisheries is currently working to designate critical habitat for the Western DPS alone now that the Eastern DPS has recovered and was delisted in 2013.
View critical habitat maps for Stellar sea lions:
Find GIS files:
Coordinates:
Conservation Efforts
Overseeing Marine Mammal Health and Stranding Response
We work with volunteer networks in all coastal states to respond to marine mammal strandings including seals and sea lions. When stranded animals are found alive, NOAA Fisheries and our partners assess the animal's health. When stranded animals are found dead, our scientists work to understand and investigate the cause of death. Although the cause often remains unknown, scientists can sometimes identify strandings due to disease, harmful algal blooms, vessel strikes, fishing gear entanglements, pollution exposure, and underwater noise. Some strandings can serve as indicators of ocean health, giving insight into larger environmental issues that may also have implications for human health and welfare.
Learn more about the Marine Mammal Health and Stranding Response Program
Educating the Public
NOAA Fisheries aims to increase public awareness and support for Steller sea lion conservation through education, outreach, and public participation. We regularly share information with the public about the status of sea lions, as well as our research and efforts to promote their recovery.
Regulatory History
The Steller sea lion was listed under the ESA as threatened throughout its range in 1990. This listing included animals from Alaska, California, Oregon, and Washington in the United States, as well as Canada, Japan, and Russia. In 1993, critical habitat was designated for Steller sea lions in certain areas and waters of Alaska, Oregon, and California.
In 1997, the population west of 144° West longitude was listed as an endangered DPS (the Western DPS) under the ESA. The population east of 144° West longitude remained listed as threatened as the Eastern DPS. The Western DPS declined by 75 percent between 1976 and 1990. It decreased another 40 percent between 1991 and 2000 (the average annual decline during this period was 5.4 percent) leading to the division of the species into the two distinct population segments and listing the Western DPS as endangered.
The Eastern DPS of Steller sea lions was delisted in November 2013 as a direct result of the recovery efforts and protections provided by the ESA.
Science
NOAA Fisheries conducts various research activities on the biology, behavior, and ecology of the Steller sea lion. The results of this research are used to inform management decisions and enhance recovery efforts for this endangered species.
Stock Assessments
Determining the number of Steller sea lions in each population—and whether a stock is increasing or decreasing over time—helps resource managers assess the success of enacted conservation measures. Our scientists collect information and present these data in annual stock assessment reports.
Vital Rates
Our Alaska Fisheries Science Center is collaborating with the Alaska Department of Fish and Game and the Alaska Sea Life Center to collect observations of marked Steller sea lions for ongoing studies of life history and demography. By observing known-age individuals throughout their lives, scientists are able to calculate basic information such as age-specific survival, age of first reproduction, and reproductive rate—all of which are necessary to assess population recovery.  
Additional Research
Ongoing research on abundance, movements and vital rates, and diet and foraging behavior helps us understand the role of Steller sea lions in the marine ecosystem and inform management decisions for the conservation of this important species.
Learn more about what our scientists from the Alaska Fisheries Science Center are working on