Sandbar Shark
Carcharhinus plumbeus
Also Known As
Thickskin shark, Brown shark
Quick Facts
Lifespan
20 years or more
Threats
Overfishing, Bycatch, Habitat impacts
Region
New England/Mid-Atlantic, Southeast
About the Species
The sandbar shark is one of the largest shark species found in coastal waters. True to their name, sandbar sharks prefer sandy or muddy areas in temperate and tropical waters throughout the world. They are closely related to dusky, bignose, and bull sharks.
A small number of permitted vessels in the U.S. Atlantic Ocean and Gulf of Mexico fish for sandbar sharks for research purposes. All other landings have been prohibited since 2008.
Population Status
According to the 2018 stock assessment, the sandbar shark stock is overfished but not subject to overfishing. Summary stock assessment information can be found on Stock SMART.
Appearance
Sandbar sharks have brownish-gray bodies and white bellies. They have a tall dorsal fin on their back and large pectoral fins on either side of their body. Their snouts are rounded and shorter than the average shark. They have a ridge of skin along their mid back known as the interdorsal ridge.
Biology
Sandbar sharks are estimated to live approximately 30 years. Both males and females reach maturity around 13 to 14 years old. After 8 to 12 months of gestation, females give birth to live young in shallow, nearshore nursery grounds. Sandbar shark pups measure around 2 feet at birth. As adults, they can measure up to 8 feet long and weigh as much as 200 pounds.
Sandbar sharks are opportunistic feeders that eat bony fish, smaller sharks, octopuses, squid, eels, skates, rays, shrimp, and crabs.
Where They Live
Range

Sandbar sharks are found in temperate and tropical waters worldwide. They are common along the eastern U.S. coast from Cape Cod to Florida. Their range also includes the Gulf of Mexico and parts of the Caribbean.

Habitat

Sandbar sharks live along the ocean bottom in shallow coastal waters, including in bays, harbors, and estuaries. They occasionally travel offshore to depths of up to 810 feet.

Fishery Management

NOAA Fisheries manages sandbar sharks under the Consolidated Highly Migratory Species Fishery Management Plan. Retaining sandbar sharks is generally prohibited in federal waters. Only a small number of commercial vessels chosen each year for the shark research fishery are allowed to harvest sandbar sharks when a NOAA Fisheries-approved observer is on board. Shark research fishery participants must also comply with permit requirements, annual quotas, trip limits, gear restrictions, finning prohibitions, closed areas, and reporting requirements.

Sandbar sharks can only be sold to federally permitted shark dealers while the shark research fishery is open. Shark dealers are required to attend Atlantic shark identification workshops to help them better identify shark species.

There is no recreational fishery for sandbar sharks. If a fisherman catches one unintentionally, they must release it immediately, with minimal injury, and without removing it from the water.

Scientific Classification
Kingdom
Animalia
Phylum
Chordata
Class
Chondrichthyes
Order
Carcharhiniformes
Family
Carcharhinidae
Genus
Carcharhinus
Species
plumbeus
Recreational Fishing Regulations
Commercial Fishing Regulations
Subsistence Fishing Regulations
Seafood Facts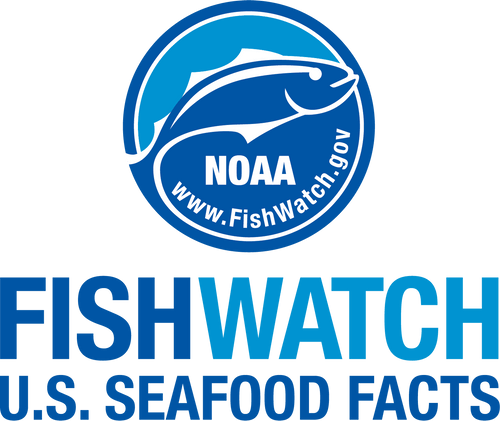 ---
Shark Research Fishery
The shark research fishery allows NOAA Fisheries to leverage the small annual quota available to sustainably harvest sandbar sharks to collect vital scientific information. It was established in 2008. Two years earlier, a stock assessment determined that sandbar sharks were overfished and that data on the stock were limited and hard to get.
Each year, we randomly select an average of six commercial vessels to participate in the fishery from a list of applicants. Those permit holders are the only fishermen allowed to target and land sandbar sharks in federal waters.
The research objectives for the fishery are developed annually by a board of fishery managers, protected species experts, and scientists. The shark research fishery has made it possible for us to collect data on post-release survival, habitat preferences, reproduction, and other life history characteristics for sandbar and other sharks. We rely on these data for stock assessments and management decisions.
Shark Research Fishery Rules
Quotas
The base annual quota for sandbar sharks is 90.7 metric tons dressed weight. When 80 percent of the quota has been reached, the fishery is closed for the year.
Observers
A NOAA-approved observer must be on board whenever a vessel operates under a shark research fishery permit. Observers collect data on every shark caught, including ones that are released.
Learn more about fishery observers
Trip Limits and Days at Sea
On average, participants in the shark research fishery are permitted to take one trip per month. The number of monthly trips and the number of sandbar sharks that can be kept for each trip are set annually based on factors including observer availability, the number of participating vessels, and research goals.
Participants in the shark research fishery are also allowed to land other non-prohibited sharks while targeting sandbar sharks. Retention limits for those species are also set each year and may differ from the limits for vessels outside the research shark fishery.
View our Prohibited Shark Identification Placard
Gear Limits
Fishermen use bottom longline gear to target sandbar sharks. They may unintentionally catch other species, including prohibited shark species, while fishing. To prevent bycatch mortality, fishery participants must follow limits on how many hooks they deploy, the length of the longline, and how long the gear is left in the water. These limits may change both between years and during the year depending on research goals and bycatch limits.
Additional Shark Fishing Rules and Regulations
Participants in the shark research fishery must also comply with additional Atlantic shark management measures.
Find our guide for complying with Atlantic shark commercial fishing regulations
Management Overview
NOAA Fisheries manages sandbar sharks under the Consolidated Atlantic Highly Migratory Species Management Plan. Management measures for the sandbar stock in the Atlantic, including the Gulf of Mexico and Caribbean, are informed by our goal to rebuild the stock to its target population level by 2070.
In 2008, NOAA Fisheries established the shark research fishery for sandbar sharks. Participants are allowed to harvest sandbar sharks when a NOAA Fisheries-approved observer is on board and in compliance with other shark management measures. All other commercial and recreational landings are prohibited in federal waters.
Learn more about fishing rules and requirements related to sandbar sharks
---
Regulatory History
2023: NOAA Fisheries released a

review of the state of the Atlantic shark fishery

that may be used to help develop future management measures and later releases an

issues and options paper

as a first step in reconsidering the appropriate management measures in the shark fishery.

2018: A stock assessment determines that sandbar sharks are overfished but no longer subject to overfishing
2017: NOAA Fisheries establishes habitat areas of concern for sandbar sharks and implements a suite of management measures to improve the survival of sharks that are incidentally caught on fishing gear.
2013: NOAA Fisheries implements new measures to further help rebuild the sandbar shark population.
2008: NOAA Fisheries creates the shark research fishery to collect data required for shark stock assessments. Fishing for sandbar sharks is prohibited outside the shark research fishery to allow the stock to rebuild.
2006: NOAA Fisheries releases the Consolidated Atlantic Highly Migratory Species Management Plan to manage all HMS fisheries. A stock assessment determines that sandbar sharks are overfished and subject to overfishing.
2005: NOAA Fisheries closed an area off the coast of North Carolina to bottom longline gear to protect dusky sharks and juvenile sandbar sharks.
2001: NOAA Fisheries releases the United States National Plan of Action for the Conservation and Management of Sharks.
1999: NOAA Fisheries consolidates the management of Atlantic tunas, swordfish, and sharks under a single fishery management plan.
1993: NOAA Fisheries implements the first Fishery Management Plan for Sharks of the Atlantic Ocean. The plan includes a prohibition on shark finning.
1990: President George H.W. Bush signs the Fishery Conservation Amendments of 1990, which gives the Secretary of Commerce the authority to manage Atlantic highly migratory species, including sharks. The Secretary delegates this authority to NOAA Fisheries through the Highly Migratory Species Management Division.
1989: Fishery management councils ask the Secretary of Commerce to develop a shark fishery management plan that caps commercial fishing effort, establishes a recreational bag limit, prohibits shark finning, and establishes a data collection system.
1976: Congress passes the Fishery Conservation and Management Act. Under the act, sandbar and other Atlantic sharks are managed by regional fishery management councils.
Science Overview
NOAA Fisheries conducts shark research from New England and the Mid-Atlantic to the South Atlantic and Gulf of Mexico, studying shark life history and performing long-term monitoring activities essential for stock assessment and management.
For detailed information about stock status, management, assessments, and resource trends, you can search for sandbar shark, and any other species of interest, using NOAA's StockSMART web tool.
Tagging and Tracking Sandbar Sharks
NOAA Fisheries runs the Cooperative Shark Tagging Program to study the life history of Atlantic sharks. Started in 1962, the program involves thousands of recreational and commercial fishermen, scientists, and fisheries observers. Participants tag large coastal and pelagic sharks and record information about the shark, such as the date and location where it was caught, the gear used, and the size and sex of the shark.
Shark Pupping and Nursery Surveys
We manage several surveys along the East Coast and in the Gulf of Mexico focused on shark nursery habitats in estuaries and nearshore water. The goals of these programs are to identify shark nursery habitat and determine and monitor species composition, habitat use, abundance, and distribution of sharks while they are present in these critical habitats.
The Cooperative Atlantic States Shark Pupping and Nursery Surveys are five annual surveys conducted from Delaware to Florida by federal agencies, state agencies and universities. The COASTSPAN program is overseen by the Northeast Fisheries Science Center.