Atlantic Salmon (Protected)
Atlantic Salmon (Protected)
Salmo salar
Also Known As
Sea run salmon, Kelts, Black salmon
Quick Facts
Weight
Average 8 to 12 pounds but may reach 30 pounds
Length
Average 28 to 30 inches (adults)
Threats
Climate change, Dams and culverts that block or impede access to habitats, Foreign fisheries, Habitat degradation, Marine survival
Region
New England/Mid-Atlantic
About the Species
Atlantic salmon, also known as the "King of Fish," are anadromous, which means they live in both fresh and saltwater. Atlantic salmon have a complex life history that begins with spawning and juvenile rearing in rivers. They then migrate to saltwater to feed, grow, and mature before returning to freshwater to spawn.
Atlantic salmon are vulnerable to many stressors and threats, dams and culverts that block or impede the migratory movements between freshwater spawning and rearing habitats and the marine environment, habitat degradation, foreign fisheries, and poor marine survival. They are considered an indicator species or a "canary in the coal mine." This means that the health of the species is directly affected by its ecosystem health. When a river ecosystem is clean and well-connected, its salmon population is typically healthy and robust. When a river ecosystem is not clean or well-connected, its salmon population will usually decline.
Atlantic salmon in the United States were once native to almost every coastal river northeast of the Hudson River in New York. But dams, pollution, and overfishing reduced their population size until the fisheries closed in 1948. Commercial and recreational fishing for wild sea-run Atlantic salmon is still prohibited in the United States. All Atlantic salmon in the public market is cultured and commercially grown. Currently, the only remaining wild populations of U.S. Atlantic salmon are found in a few rivers in Maine. These remaining populations comprise the Gulf of Maine distinct population segment, which is listed as endangered under the Endangered Species Act. Some populations in southern Canada and Europe are also declining significantly, creating concern about the status of this species globally. In addition, the Gulf of Maine DPS is one of eight Species in the Spotlight. This means that NOAA Fisheries has made it a priority to focus recovery efforts on research to better understand the major threats and stabilize the Gulf of Maine DPS by improving access to quality habitat and thus, preventing its extinction.
Our dedicated scientists and partners use a variety of innovative techniques to conserve Atlantic salmon and to protect and rebuild depleted endangered populations. NOAA Fisheries also works with partners to protect federally designated critical habitat for Atlantic salmon and makes every effort to engage the public in conservation efforts.
Population Status
Worldwide, Atlantic salmon populations among individual rivers can range considerably. Atlantic salmon returns to rivers in Northern Europe can exceed nearly a quarter million in some years. However, some populations are small, numbering in the low hundreds or even single individuals.
The endangered Gulf of Maine DPS of Atlantic salmon has declined significantly since the late 19th century. Historically, dams, overfishing, and pollution led to large declines in salmon abundance. Because of this, the commercial Atlantic salmon fishery closed in 1948. Improvements in water quality and stocking from hatcheries helped rebuild populations to nearly 5,000 adults by 1985. But dams continued to block access to habitats and marine survival has decreased significantly since the late 1980s, resulting in annual returns to the United States of generally less than 1,000 adults. The rapid decline and dire status of the ESA-listed Gulf of Maine DPS makes it a priority for NOAA Fisheries and partners to prevent its extinction and promote its recovery.
Protected Status
Appearance
While in freshwater, young Atlantic salmon—known as parr—have brown to bronze-colored bodies with dark vertical bars and red and black spots. These markings camouflage and protect them from predators. Once young salmon are ready to migrate to the ocean, their appearance changes; their vertical barring disappears and they become silvery with nearly black backs and white bellies. When adults return to freshwater to spawn, they are very bright silver. After entering the river, they will again darken to a bronze color before spawning in the fall. After spawning, adults—now called kelts—can darken further and are often referred to as black salmon. Once adults return to the ocean, they revert to their counter-shaded coloration dominated by silver.
Typically, an Atlantic salmon returning to U.S. waters will be 4 years old, having spent 2 years in freshwater and 2 years at sea. These fish are called "two sea winter fish," or 2SW, and are usually 28 to 30 inches long and 8 to 12 pounds. The size of adults returning to freshwater from the ocean depends on how long they lived at sea. Young salmon returning to freshwater after 1 year at sea (known as "grilse" or 1SW) are smaller than 2SW adults. Adult salmon can migrate several times to spawn—a reproductive strategy known as iteroparity—though repeat spawners are becoming increasingly rare.
Biology
Atlantic salmon are migratory. They travel long distances from the headwaters of rivers to the Atlantic Ocean before returning to their natal rivers. For example, U.S. salmon leave Maine rivers in the spring and reach the seas off Newfoundland and Labrador, Canada, by mid-summer. They spend their first winter at sea south of Greenland and their second growing season at sea off the coast of West Greenland and sometimes East Greenland. Maturing fish travel back to their native rivers in Maine to spawn after 1 to 3 years.
The diet of Atlantic salmon depends on their age. Young salmon eat insects, invertebrates, and plankton. The preferred diet of adult salmon is capelin. Capelin (similar in appearance to rainbow smelt) are elongated silvery fish that reach 8 to 10 inches in length.
Where They Live
Range

There are three groups of Atlantic salmon: North American, European, and Baltic. These groups are found in the waters of North America, Iceland, Greenland, Europe, and Russia. Atlantic salmon spawn in the coastal rivers of northeastern North America, Iceland, Europe, and northwestern Russia. After spawning, they migrate through various portions of the North Atlantic Ocean. European and North American populations of Atlantic salmon intermix while living in the ocean, where they share summer feeding grounds off Greenland. The North American group historically ranged from northern Quebec to Newfoundland and to Long Island Sound. This group includes Canadian populations and U.S. populations. In Canada, healthy populations still exist today, however, many populations are severely depleted.

The GOM DPS at listing included the nine remnant populations in central and eastern Maine. River specific populations still persist in the Sheepscot, Penobscot (including the Ducktrap), Narraguagus, Pleasant, Machias, East Machias, and Dennys rivers. GOM salmon leave Maine rivers in the spring and reach the seas off Newfoundland and Labrador, Canada, by mid-summer. They spend their first winter at sea south of Greenland and their second growing season at sea off the coast of West Greenland and sometimes East Greenland. Maturing fish travel back to their native rivers in Maine to spawn after 1 to 3 years.

Scientific Classification
Kingdom
Animalia
Phylum
Chordata
Class
Osteichthyes
Order
Salmoniformes
Family
Salmonidae
Genus
Salmo
Species
salar
Recreational Fishing Regulations
Commercial Fishing Regulations
Subsistence Fishing Regulations
Seafood Facts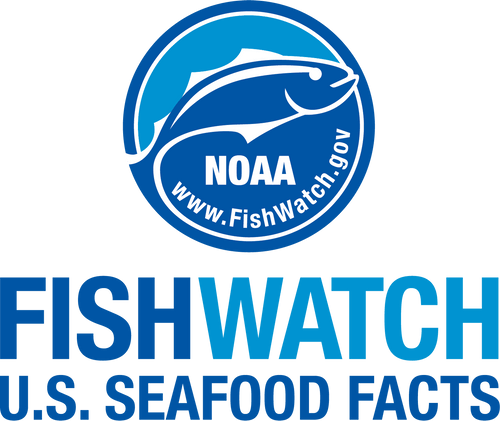 ---
Management Overview
The Gulf of Maine DPS of Atlantic salmon is listed as endangered under the Endangered Species Act and is in danger of extinction.
In the United States, NOAA Fisheries works to protect all Atlantic salmon. We have specific recovery actions and management strategies for the Gulf of Maine DPS because it is endangered.
---
Science Overview
Co-Evolved Fish
The health of Atlantic salmon is directly affected by the health of their ecosystem, which includes the other species living in that ecosystem. Atlantic salmon co-evolved and historically shared the rivers of Maine with many other fish that provide alternative food sources for salmon predators and the salmon themselves. Co-evolved fish also influenced the amount of nutrients available and the habitat quality. Our scientists study how changes in co-evolved fish populations affect the recovery of Atlantic salmon.
Smolt Dam Passage
Salmon are famous for fighting their way upstream to spawn, but their trip downstream as young smolts is no less important. Our scientists study how passage through or around dams affects smolts. Scientists surgically implanted tags into 941 smolts in the Penobscot River between 2005 and 2013. Each tag emits a sound unique to the fish carrying it. Receivers then pick up the sound as the fish travels down the river to track its progress.  
This research reveals that even if smolts make it past the dams, they might suffer injuries that make them more likely to die days or weeks later in the estuary, where the river meets the sea. And for each dam a smolt passes, researchers found that the smolt's chance of dying in the estuary increases by 6 to 7 percent.
Genetic Diversity
NOAA Fisheries is monitoring the genetic diversity of Atlantic salmon to ensure that salmon born in hatcheries can have a good chance at surviving in the wild. We also want to make sure that wild salmon are genetically diverse and this diversity is maintained in the captive broodstock lines held at the hatchery. This information will help us monitor the overall genetic diversity within the Gulf of Maine DPS population and inform best practices for hatchery management and supplementation efforts supporting recovery.
Learn more about genetic diversity (PDF, 2 pages)
Disease Surveys
Our scientists study the parasites, bacteria, and viruses that can affect Atlantic salmon health. Populations that are already threatened are especially vulnerable to disease outbreaks, so it is important to understand how specific pathogens could affect the Gulf of Maine DPS. Scientists have sampled several fish species for pathogens, including cod, eel, halibut, mackerel, trout, smelt, and flounder. Since 2000, scientists have sampled over 5,000 fish representing 23 species. These 23 species can all interact with Atlantic salmon in shared habitats. Collaborative efforts will help improve our understanding of diseases and our ability to prevent and manage disease outbreaks (PDF, 5 pages).
Stock Assessments
Determining the number of salmon in the Gulf of Maine DPS—and whether the population is increasing or decreasing over time—helps resource managers assess the successes and failures of enacted conservation measures and helps to guide future recovery actions. Our scientists collect information and present these data in annual stock assessment reports.
---
---
Outreach & Education
Educational Materials
In this lesson students will use the Agents of Discovery™ app on their mobile devices to learn…