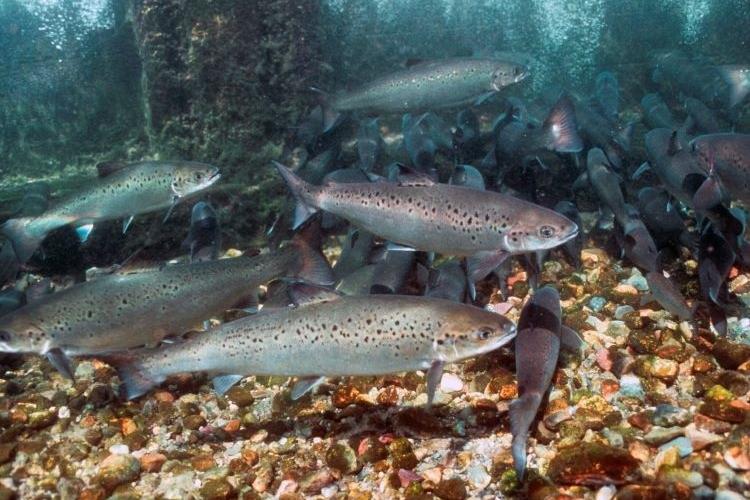 About the Species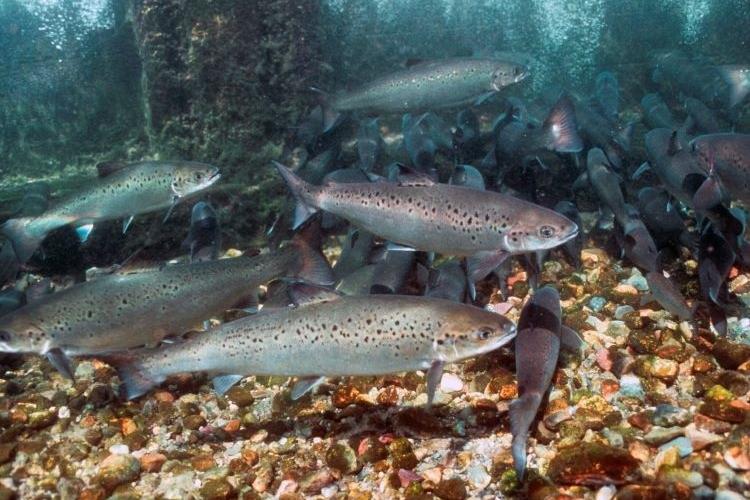 Only farm-raised Atlantic salmon are found in U.S. seafood markets.
Commercial fishing for Atlantic salmon in the United States is prohibited. The Gulf of Maine distinct population segment (DPS) of Atlantic salmon are protected under the Endangered Species Act. Learn more about protected Atlantic salmon.

Environmental Impact
Federal and state regulations and monitoring requirements ensure that salmon farming (as practiced in the United States) has minimal impact on the environment.

Feeds
Farmed salmon are incredibly efficient at converting feed to edible protein. Alternative feeds have been developed to reduce the amount of fish meal and fish oil from forage fish.

Farming Methods
Atlantic salmon are spawned and raised in on-land hatcheries until large enough for transfer to net-pens in coastal waters.

Human Health
Atlantic salmon are rich in omega-3 fatty acids. They are not fed or injected with dyes. Antibiotic use is strictly limited in the United States and is prescribed only on a case-by-case basis by an on-site veterinarian.
Appearance
Spindle-like body shape – rounded, broad in the middle, and tapered at each end.
Typical of salmon species, shape is flattened toward the sides.
Head is relatively small, about 1/5 of body length.
Ventral paired fins are prominent, especially on juveniles.
Biology
Spawning females lay an average of 7,500 eggs.
Juvenile "smolts" grow much faster in saltwater than in freshwater.
Growth rates vary, depending on season, age, sex and population density.
After two years at sea, adult salmon have an average length of 28 to 30 inches and a weight of 8 to 12 pounds.
Atlantic salmon do not die after spawning. 
Fishery Management
Permitting for salmon aquaculture is governed by federal, state and local governments.
The federal agencies involved are NOAA, the Army Corps of Engineers, U.S. Fish & Wildlife Service, U.S. Department of Agriculture, the Environmental Protection Agency, the Food and Drug Administration, the Bureau of Ocean Energy Management, and the Coast Guard.
Salmon farms must adhere to federal regulations including those in the Magnuson-Stevens Fishery Conservation & Management Act, the Endangered Species Act, the National Environmental Policy Act, the Clean Water Act, and the Marine Mammal Protection Act. //
Scientific Classification
Kingdom
Animalia
Phylum
Chordata
Class
Actinopterygii
Order
Salmoniformes
Family
Salmonidae
Genus
Salmo
Species
salar
Recreational Fishing Regulations
Commercial Fishing Regulations
Subsistence Fishing Regulations
Seafood Facts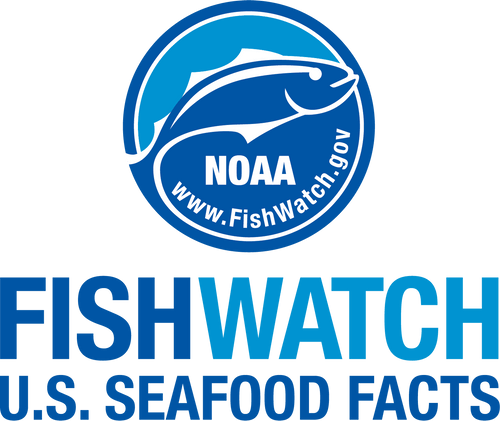 Is Atlantic Salmon Sustainable?
U.S. farmed Atlantic Salmon is a smart seafood choice because it is grown and harvested under U.S. state and federal regulations.

Availability
Available year-round.

Source
Coastal salmon farms, mostly in Maine or Washington.

Taste
Buttery, rich taste.

Texture
Firm and fatty, rich in omega-3 fatty acids.

Color
Like wild-caught salmon, the flesh is reddish-orange or pink.

Health Benefits
Farmed salmon is low in sodium and contains high levels of omega-3 fatty acids and vitamin B12.
Nutrition Facts
Servings: 1; Serving Weight: 100 g (raw); Calories: 142; Protein: 19.84 g; Total Fat: 6.34 g; Total Saturated Fatty Acids: 0.981 g; Carbohydrate: 0 g; Total Sugars: 0 g; Total Dietary Fiber: 0 g; Cholesterol: 55 mg; Selenium: 36.5 mcg; Sodium: 44 mg
---
---
---
Outreach & Education
Educational Materials
In this lesson students will use the Agents of Discovery™ app on their mobile devices to learn…